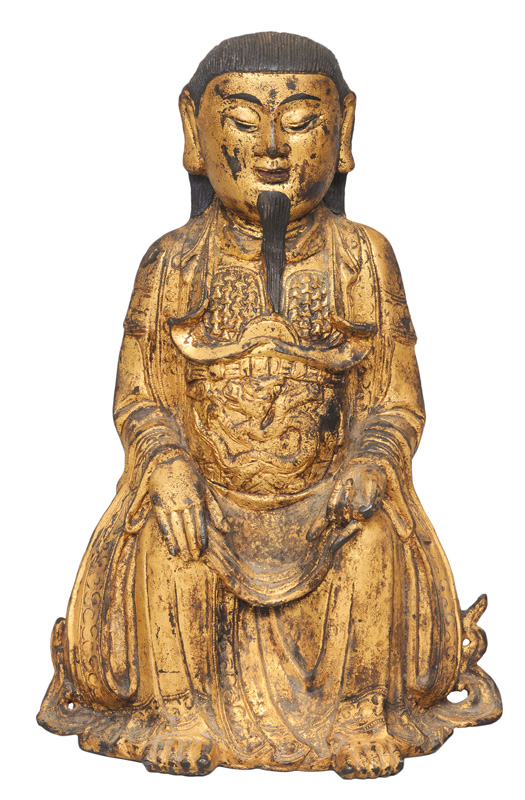 A bronze figurine "Zhenwu"
---
Lot-No. 801 | Proceeds: 5.900,00 €
China, Qing-dynasty (1644-1911). Gilt bronze, with fragments of former painting. Seated figurine of the Taoist deity Zhenwu in long robes. His armor with the depiction of a dragon. Sealed bottom. H. 33,5 cm. - See: Little, Taoism and the Arts of China, Chicago 2000, p. 294f.