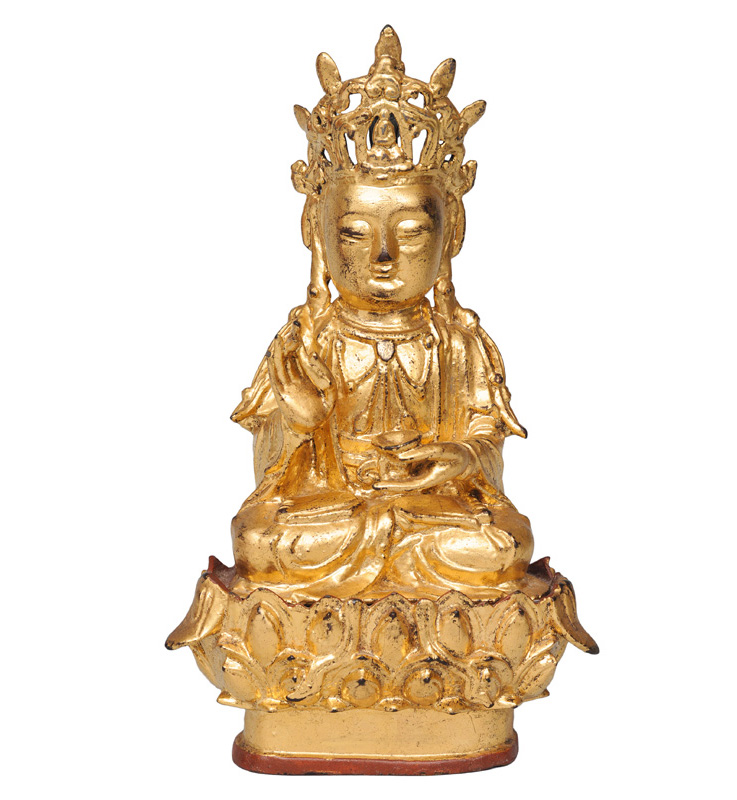 A gilt bronze figure "Guanyin on lotus base"
---
Lot-No. 799 | Proceeds: 6.800,00 €
China, Ming-dynasty (1368-1644). Gilt bronze. Crowned figure of bodhisattva Guanyin with crossed legs and right hand raised (dhyanasana). The right hand holding a small branch, the left one a bowl. The face with serene downcast expression. On a sectional sculptural lotus base. Gilding later add. Overall h. 30 cm. - Prov.: From an old Danish coll. and acquired in China around 1900.