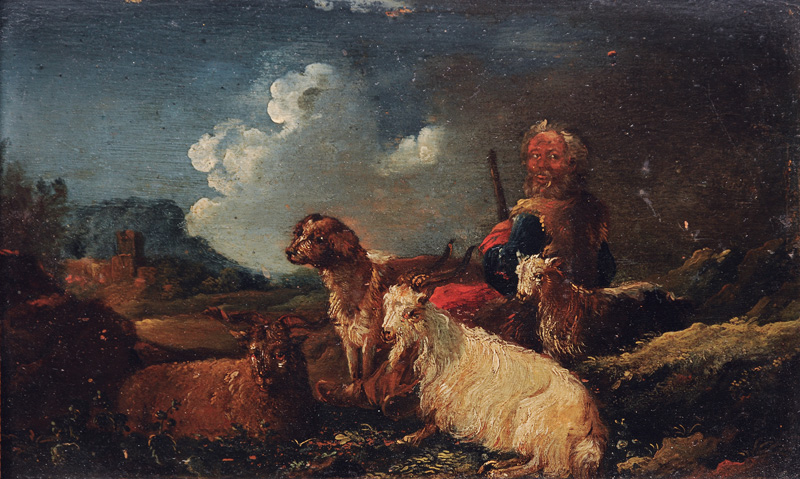 Lot-Nr. 11 | Philipp Peter Roos (Frankfurt/M. 1651 - Tivoli/Rom 1705), called Rosa da Tivoli attr.
---
Shepherd with Flock | Reserveprice 600 €
Oil/wood, 13,5 x 22 cm. - Painter from a well known family of animal painters who signed none of his works, trained by his father Johann Heinrich R. a. by H. Brandis in Rome. - Mus.: Wien, Braunschweig, Nürnberg, Kassel, Verona a. others - Lit.: Thieme-Becker, Bénézit, Jarchow "Roos - Eine deutsche Künstlerfamilie des 17. Jhs.", Jedding "J.H.R. - Werke einer Pfälzer Tiermalerfamilie in den Galerien Europas" a. others.