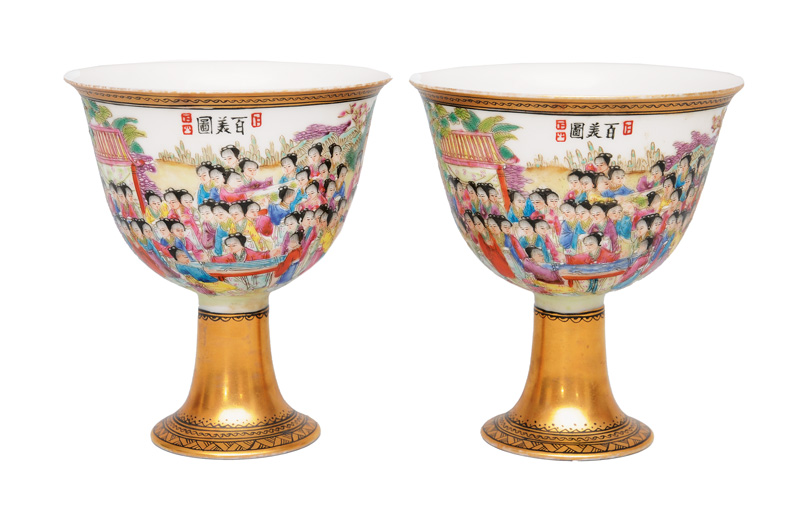 A pair of vine cups with "1000 virgins"
---
Lot-No. 870 | Proceeds: 600,00 €
China, late Qing-dynasty (1644-1911). Porcelain with polychrome painting und gilding. Cups on tall feet. Mouth and feet gilded. At the wall a revolving and densely populated depiction with innumerable young women, dressed in festive gowns, playing and making music. Six-character Qianlong-mark. H. 8,5 cm.