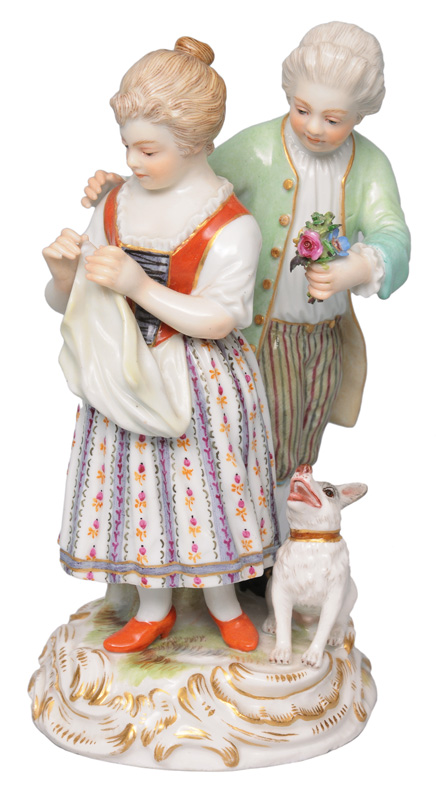 A figurine group "Gardener"s children"
---
Lot-No. 606 | Proceeds: 600,00 €
Meissen, end of 19th cent. Polychrome painted figures on a rocaille-base. Boy and girl dressed in rococo-costumes. The boy handing over a small bouquet of flowers. The couple accompanied by a little dog as a symbol of faithfulness. Crossed swords in u"glaze blue with pommel, incised "G11". H. 13,5 cm.