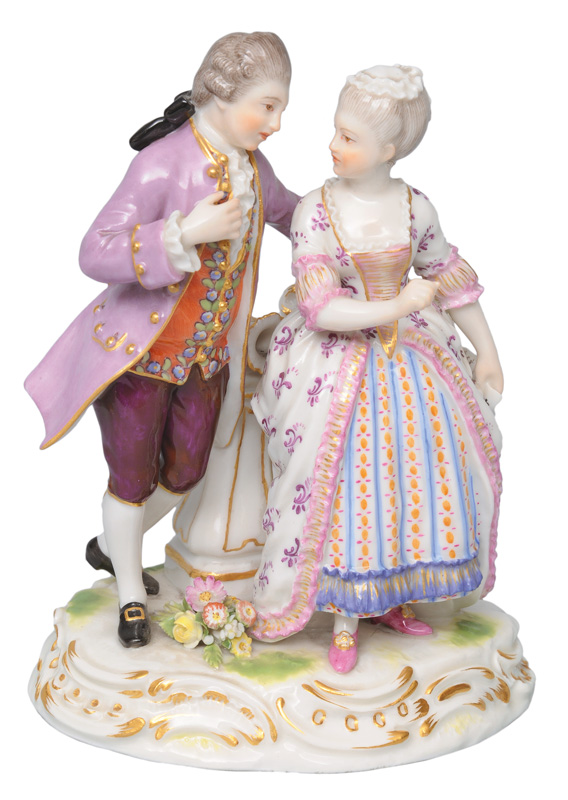 A figurine group "Arguing couple"
---
Lot-No. 604 | Proceeds: 800,00 €
Meissen, end of 19th cent. Polychrome painted couple on a rocaille-base, partly with gold-decoration. Man and woman dressed as an elegant Rococo-couple. The man with an appeasing gesture, the woman with an angry face, probably after reading a secret letter. Between them a bouquet of flowers (min. cracked) and a thrown vase. Crossed swords with pommel, embossed "O159". H. 14,5 cm.