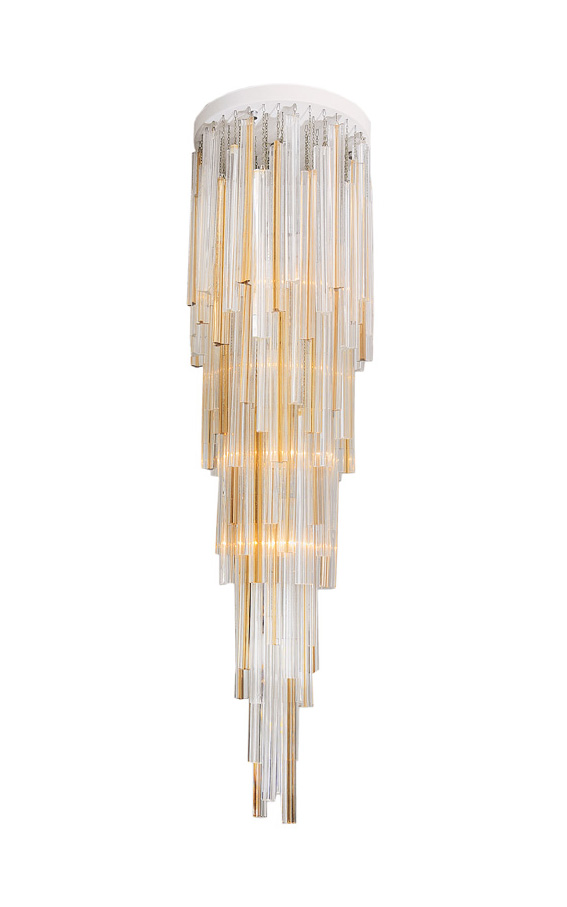 An imposing Venini chandelier serial "Trilobo"
---
Lot-No. 393 | Proceeds: 3.300,00 €
Murano, c. 1970. Metal, chrome-plated and partly white lacquered, iron chains and transparent aswell as brown coloured glass sticks. Round, 5-rowed frame with vertical chains in order to fix the glass sticks (partly min. chips). Electrified with 4 lights inside. H. 150 cm, diam. 42 cm.