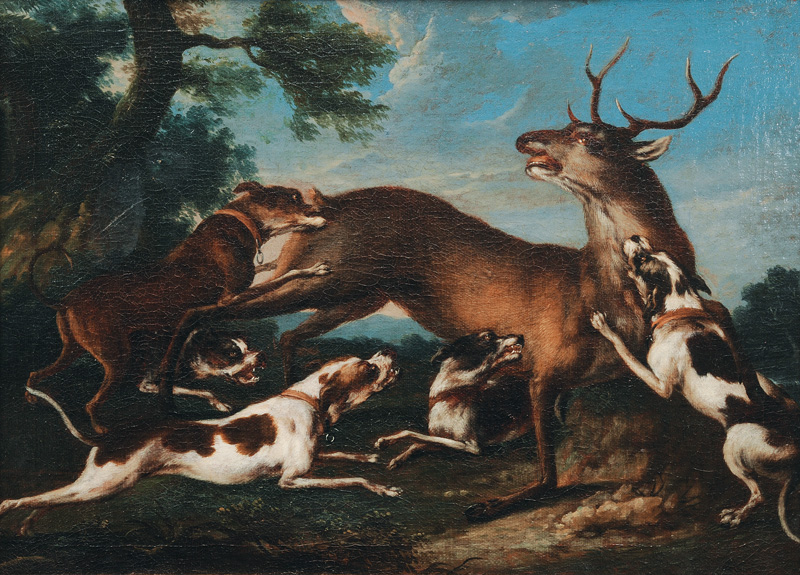 Lot-Nr. 6 | Frans Snyders (Antwerpen 1579 - Antwerpen 1657), attr.
---
Deer Hunt | Reserveprice 2.800 €
Oil/canvas, 44 x 59 cm, min. rest., relined. - Painter, graphic artist a. editor, trained as painter by the Augsburg animal painters J. Falck a. G.P. Rugendas at the local academy, later he became it"s director, animal a. hunting paintings as well as portraits became distinctive for his oeuvre. - Mus.: Dresden, Innsbruck, Schwerin, Ulm, Weimar a. others. - Lit.: Thieme-Becker, Bénézit.