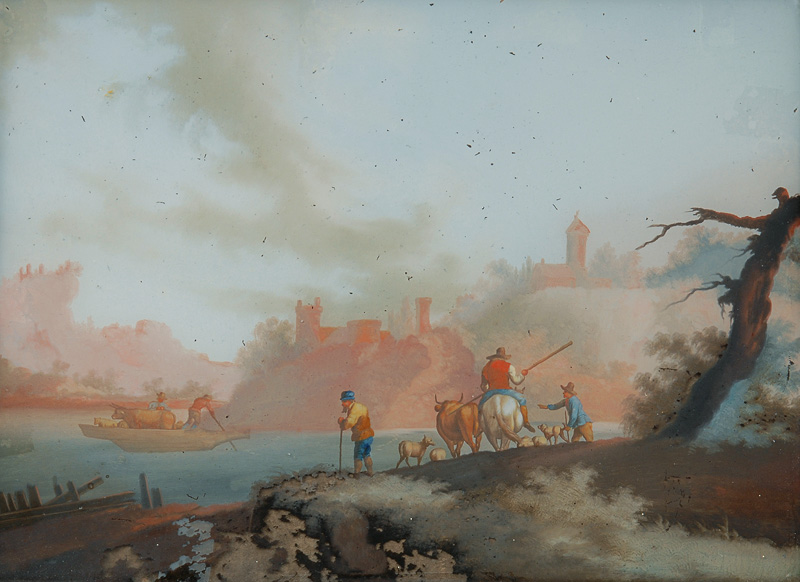 Lot-Nr. 3 | Süddeutscher Meister 18th cent.
---
Shepherds by the River | Result 500 €
Behind-glass painting, 23 x 30,5 cm, dam. - Prov.: Estate of Hilde von Lang, managing director and publisher of the German weekly newspaper "Die Zeit", partner in life of Gerd Bucerius, founder of "Die Zeit" and patron of the arts.