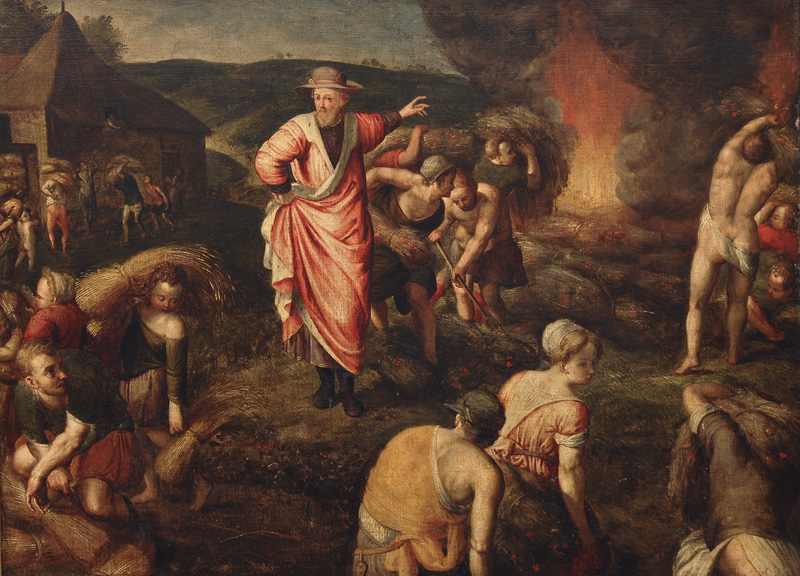 Lot-Nr. 11 | Bassano-Schule 17th cent.
---
The Parable of the Tares | Proceeds 12.400 €
Oil/canvas, 110 x 150 cm, slightly rest., relined. - The painting illustrates the parable of the wheat and tares. Jesus asked his disciples not to gather up the tares but to wait until the harvest and burn it afterwards.