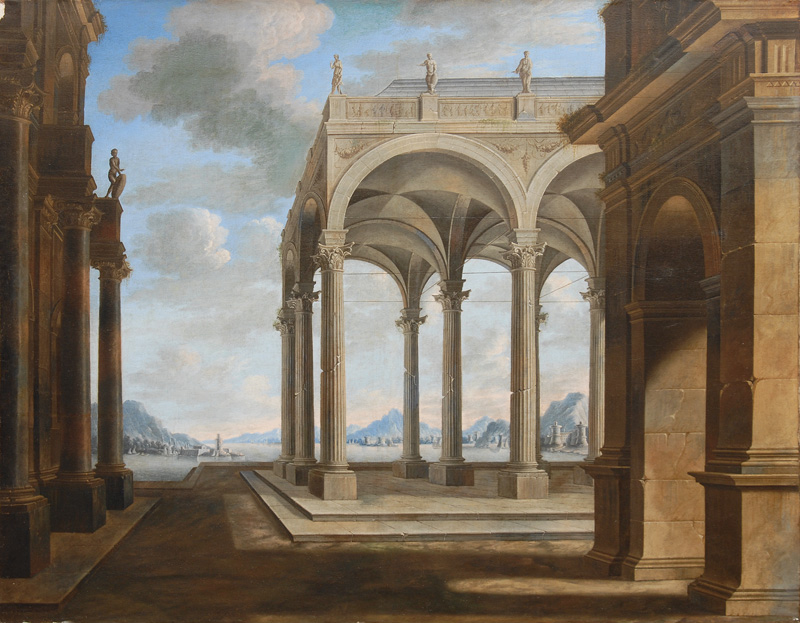 Filippo Gagliardi (Rom 1606 - Rom 1659), attr.
Architectural Capriccio in idealised Landscape
---
Lot-No. 21 | Proceeds: 19.800,00 €
Oil/canvas, 120 x 145 cm, slightly dam., relined. - Prof. Giancarlo Sestieri, Rome, kindly attributed the painting to Gagliardi. - Architekt as well as architectural a. figure painter, pupil of M. Zaccolini, in 1659 he made the design for the re-erection of the Roman church San Martino ai Monti that he also frescoed, he also worked for the papal court, in 1656 he was chairman of the artists guild Accademia di San Luca in Rome. - Mus.: Madrid (Prado). - Lit.: Thieme-Becker, Bénézit.