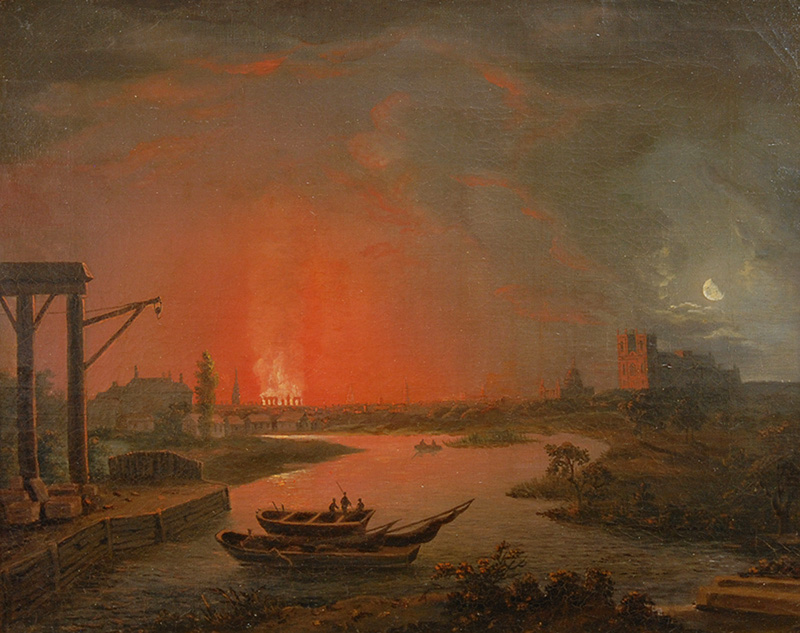 Englische Schule 2nd fourth 19th cent.
The Brand of Westminster Palace
---
Lot-No. 27 | Proceeds: 3.700,00 €
Oil/canvas, 44 x 53,5 cm, slightly rest., relined. - The old Westminser Palace was nearly entirely destroyed by fire on 16th october 1834. The architects Charles Barry a. Augustus Pugin replaced it by the actual homonymous building housing the parliaments of the UK.