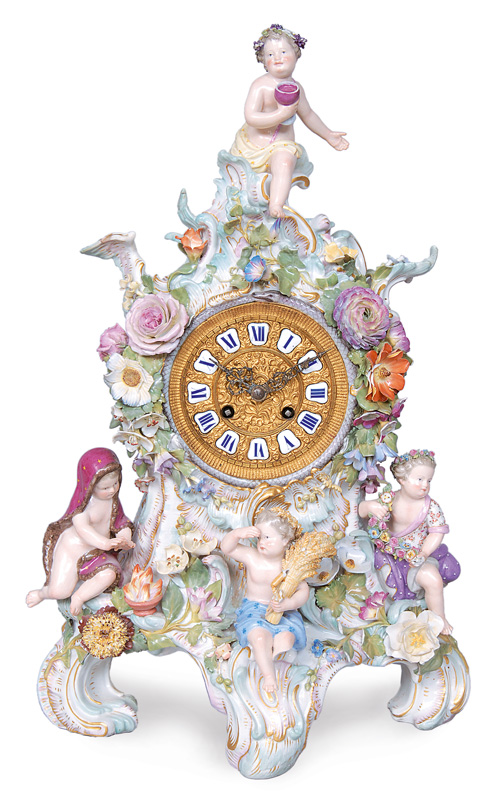 Ernst August Leuteritz (Fischergasse 1818 - Meissen 1893)
A chimney clock "The four seasons"
---
Lot-No. 503 | Proceeds: 4.500,00 €
Meissen, c. 1860. Waved clock case on 3 volute leggs, rich decorated with applied flowers and leaves. The personification of winter, summer and spring sitting on the pedestal area while the personification of autumn crests the clock. Bronze dial with enameld tablets of roman numerals surrounded by a snake. Clock work made by Lenzkirch, no. 262141. Half hour strike on bell. Crossed swords with pommel in u"glaze blue. Little dam. H. 47,5 cm.