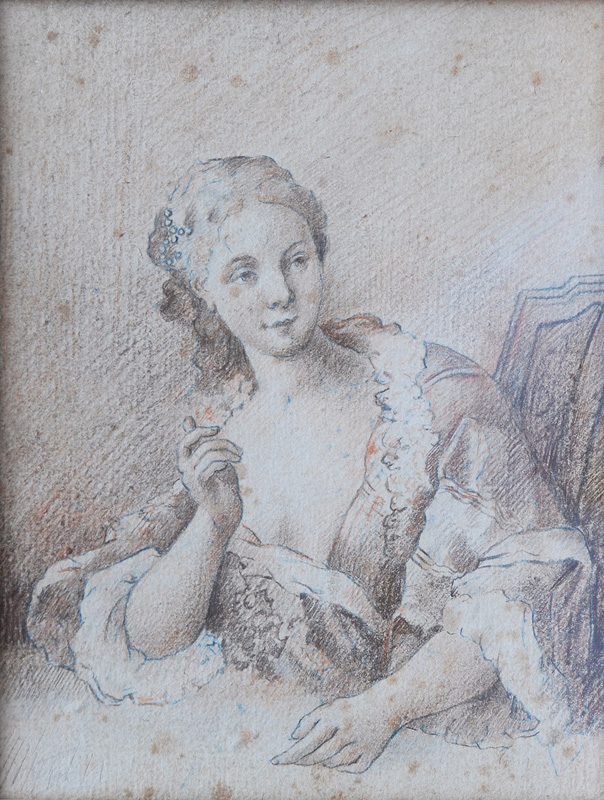 Jacques-André Portail (Brest 1695 - Versailles 1759), attr.
Portrait of a young Lady
---
Lot-No. 9 | Proceeds: 400,00 €
Coloured chalk drawing, 21 x 16,5 cm, foxing, mounted on cardboard, matted a. framed under glass, unopened. - Portrait, architecture a. flower painter as well as graphic artist, after working as portrait painter in Nantes he achieved the position of Garde des plans et tableaux de la Couronne in Paris in 1740, since 1741 he organised the salon exhibitions in the Louvre where he also exhibited his own works from 1747 to his death, in 1746 he became member of the Académie Royale, his drawings count among the best achievements of Rococo. - Mus.: Paris (Louvre), Wien (Albertina), Versailles, Edinburgh. - Lit.: Thieme-Becker, Bénézit.