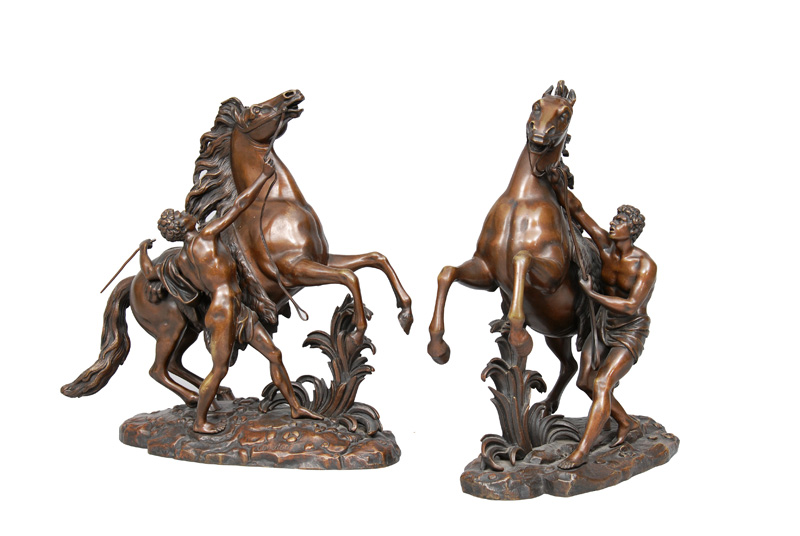 Guillaume Coustou d.Ä. (Lyon 1677 - Paris 1746), after
A pair of bronze figures "Marly horses"
---
Lot-No. 669 | Proceeds: 1.700,00 €
Beg. of 20th cent. Bronze with brownish patina. On bronze plinth sign. "Coustou". Casting after the famous marble sculptures of Coustou, today in the Parisian Louvre. H. c. 37 cm, 36 x 14 cm.