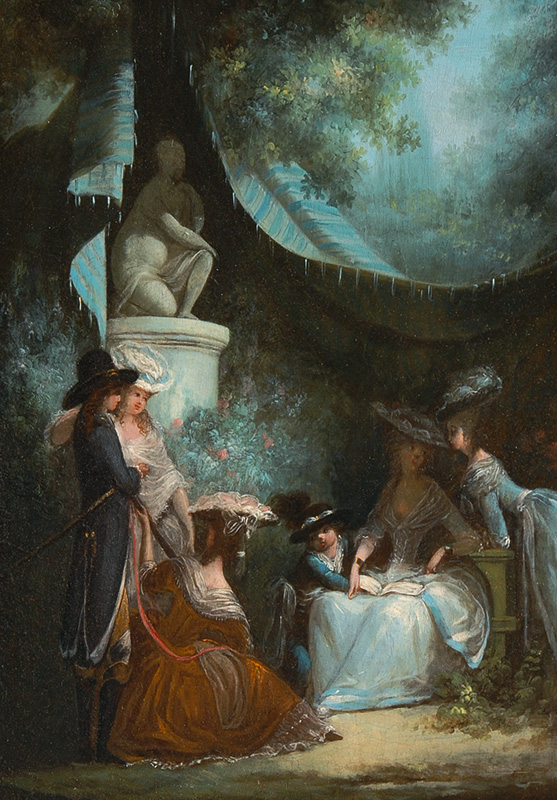 Lot-Nr. 32 | Jean Frédéric Schall (Straßburg 1752 - Paris 1825), attr.
---
Pair of Paintings with elegant Parties | Reserveprice 2.800 €
Oil/wood, 30 x 22,5 cm, rest., in original Louis XVI frames. - Figure, portrait a. flower painter, was initially pupil of P. a. H. Haldenwanger at the Strasbourg drawing school, continued his studies in Paris in the studio of F. Casanova a. at the royal academy under N.R. Jollain a. NB. Lépicié, to whom a. to J.-H. Fragonard he was soon compared a. said to be equal, his gallant park sceneries were reproduced in numerous engravings. - Mus.: Paris (Louvre), Straßburg, Nantes u.a. - Lit.: Thieme-Becker, Bénézit u.a.