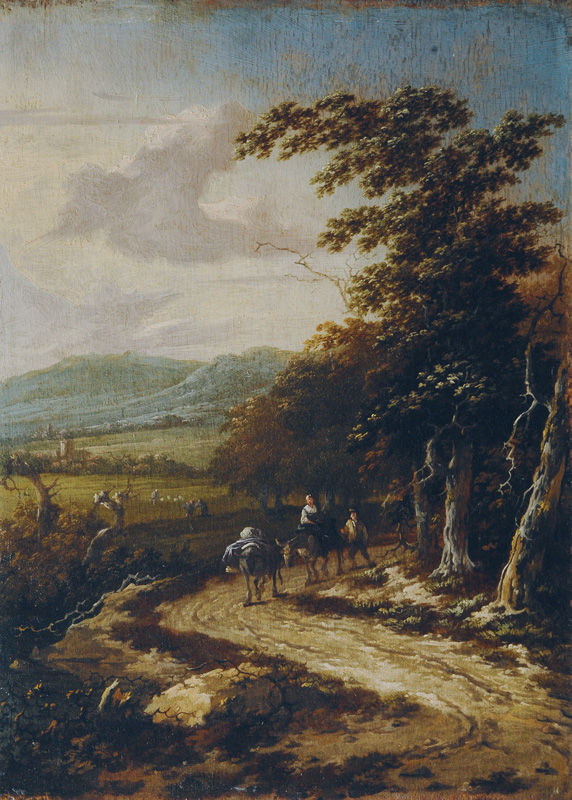 Lot-Nr. 170 | Jan Wijnants (Haarlem um 1632 - Amsterdam 1684), attr.
---
Extensive Landscape with Travellers | Reserveprice 1.800 €
Öl/wood, 35 x 25,5 cm, on the reverse label of gallery Ernst Arnold Dresden, min. rest. - Landscape painter, created numerous views of the bosky Haarlem dune landscape with old trees in the foreground, the austere charme of which he sometimes contrasted with italianisating landscapes in the background, the staffage figures were normally executed by P. Wouwerman, J. Lingelbach or Wijnants pupil A. van de Velde. - Mus.: Paris (Louvre), Amsterdam (Rijksmus.), St. Petersburg (Eremitage), London (Nat. Gal.), Madrid (Mus. Thyssen-Bornemisza) u.a. - Lit.: Thieme-Becker, Bénézit, Bernt a. others.