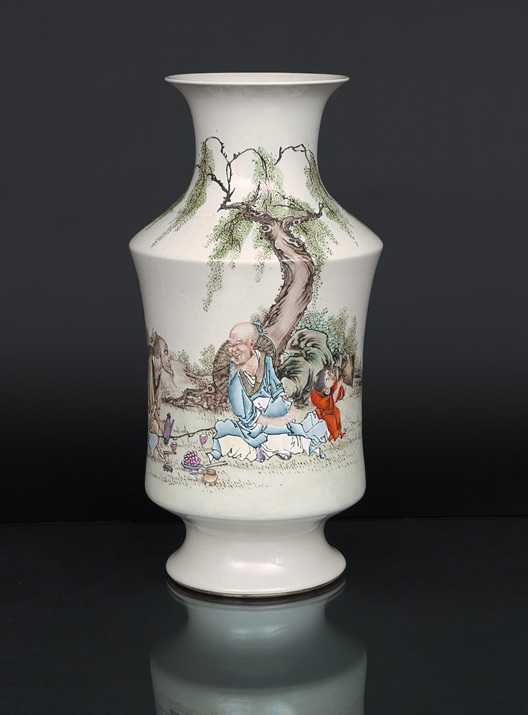 WANG Qi 王琦 1884 - 1937, attr.
---
An unusual vase with scholars | Hammer €
China, middle of 20th cent. (Republic period). Porcelain with polychrome painting. At the front a large depiction of 2 scholars drinking tea and servant. Verso inscribed with a poem, sign. 'Wang Qi' (王琦) and dat. Probably 'jiaxu' Jahr (1934). Sealmark 'Taotaozhai' (匋匋斋). H. 39,5 cm.Chinese porcelain painter and outstanding example of Fencai painting of the Republic Period, member of the artist's group 'Eight Friends of Zhushan' (珠山八友), especially famous for his fine figural depictions.