List of Artists → B. Prabha
B. Prabha (Nagpur 1933 - Mumbai 2001) - Artist
---
Indian woman artist, inspired by Amrita Sher-Gil, studied at the Nagpur schoolf of art a. at the Sir J. Jeejebhoy school of art in Mumbai, she was married to the sculptor B. Vithal. In a typicall two-dimensional elegant style with one colour dominating each painting she mainly depicts the lifes of Indian women during a period when women artists were most unusual in India a. women were generally oppressed. Mus.: New Delhi (Nat. Gall.) a. others.
---
From past auctions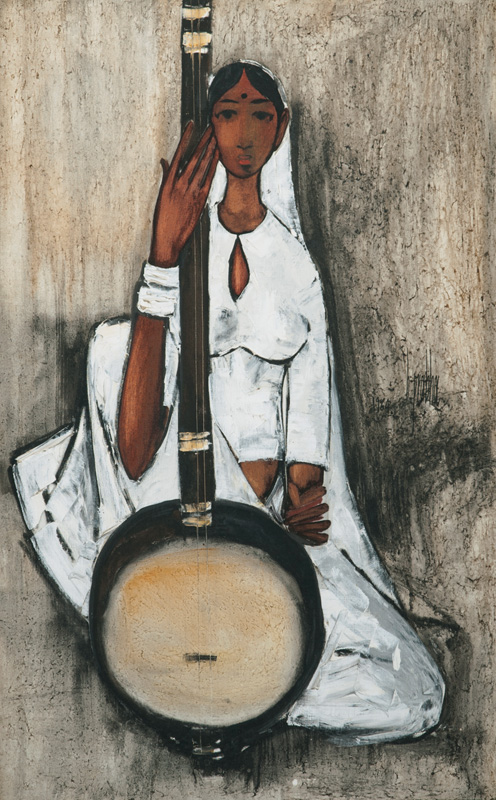 Artists in out catalog archive
You would like to buy a work by B. Prabha?
You would like to sell a work by B. Prabha?