List of Artists → John Sloan
John Sloan (Lock Haven/Pennsylvania 1871 - Hanover/New Hampshire 1951) - Artist
---
American painter, etcher and draftsman of Irish descent. He began his career as an illustrator and studied at the Pennsylvania Academy of Fine Arts. From 1906 he taught at the New York School of Art, where E. Hopper was one of his students. S. was one of the co-founders of the 'Ashcan' group of artists, who took scenes from everyday life, especially in New York, as their subject. Mus.: New York (Whitney Museum of American Art, Brooklyn Museum), Washington, D.C. (The Philipps Collection), Madrid (Museo de Arte Moderne) a. others. Lit.: Thieme-Becker, Vollmer, Bénézit, Brooks/Van Wyck: J.S. - A painters life, 1955, Loughery: J.S. - Painter and rebel, 1997 a. others.
---
From past auctions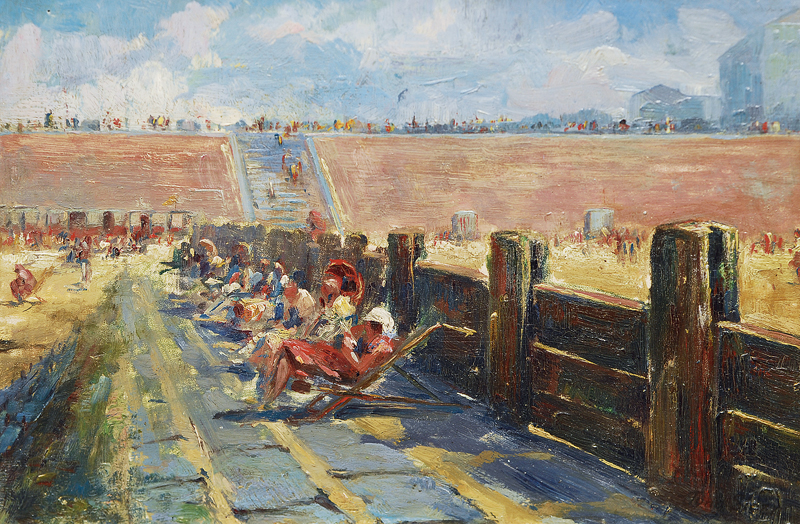 John Sloan Lock Haven/Pennsylvania 1871 - Hanover/New Hampshire 1951
Proceeds : 11.100 €
Catalog: Auktion 292 (01/2000)
Artists in out catalog archive
You would like to buy a work by John Sloan?
You would like to sell a work by John Sloan?