List of Artists → André Derain
André Derain (Chatou 1880 - Garches 1954) - Artist
---
French painter, graphic artist, sculptor a. stage designer, one of the leading exponents of the early 20th century avantgarde. Sent to Paris by his parents to become an engineer or an officer D. studied 1898/99 at the Académie Carrière in his spare time. He met Matisse a. Vlaminck together with whom D. became one of the leading masters of fauvism. After meeting Picasso he turned to cubism since 1907. Later D. developed his own figural style, approaching Cézanne. Among others because of his artistical individualism he was neglected after world war II, but never forgotten: his works were on display at the Documenta I to III (1955-64). Mus.: New York (Metrop. Mus.), St. Petersburg (Hermitage), Moscow (Pushkin Mus.), London (Brit. Mus.), Paris, Copenhagen, Detroit, Geneva, Hamburg (Kunsthalle) a. others. Lit.: Saur, Vollmer, Bénézit a. many more.
---
From past auctions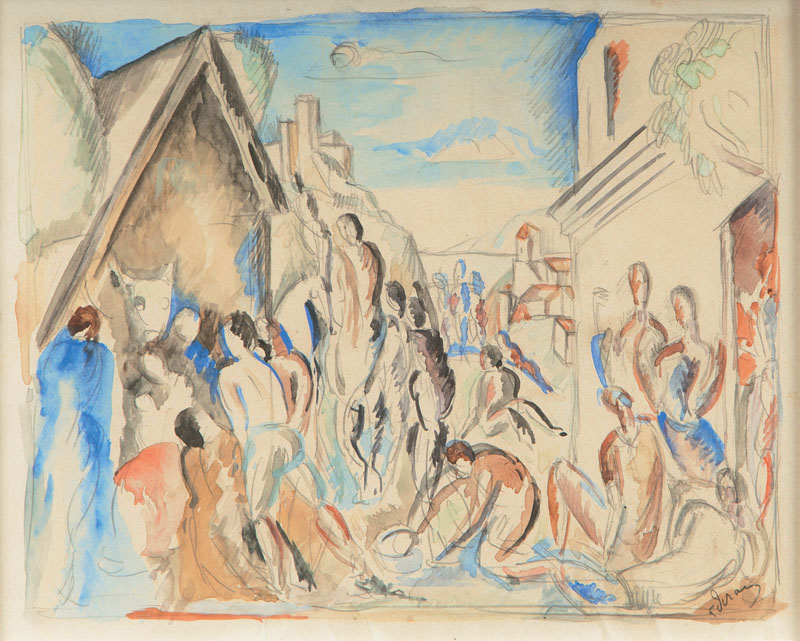 Artists in out catalog archive
Buy works by André Derain
You would like to buy a work by André Derain?
Sell works by André Derain
You would like to sell a work by André Derain?