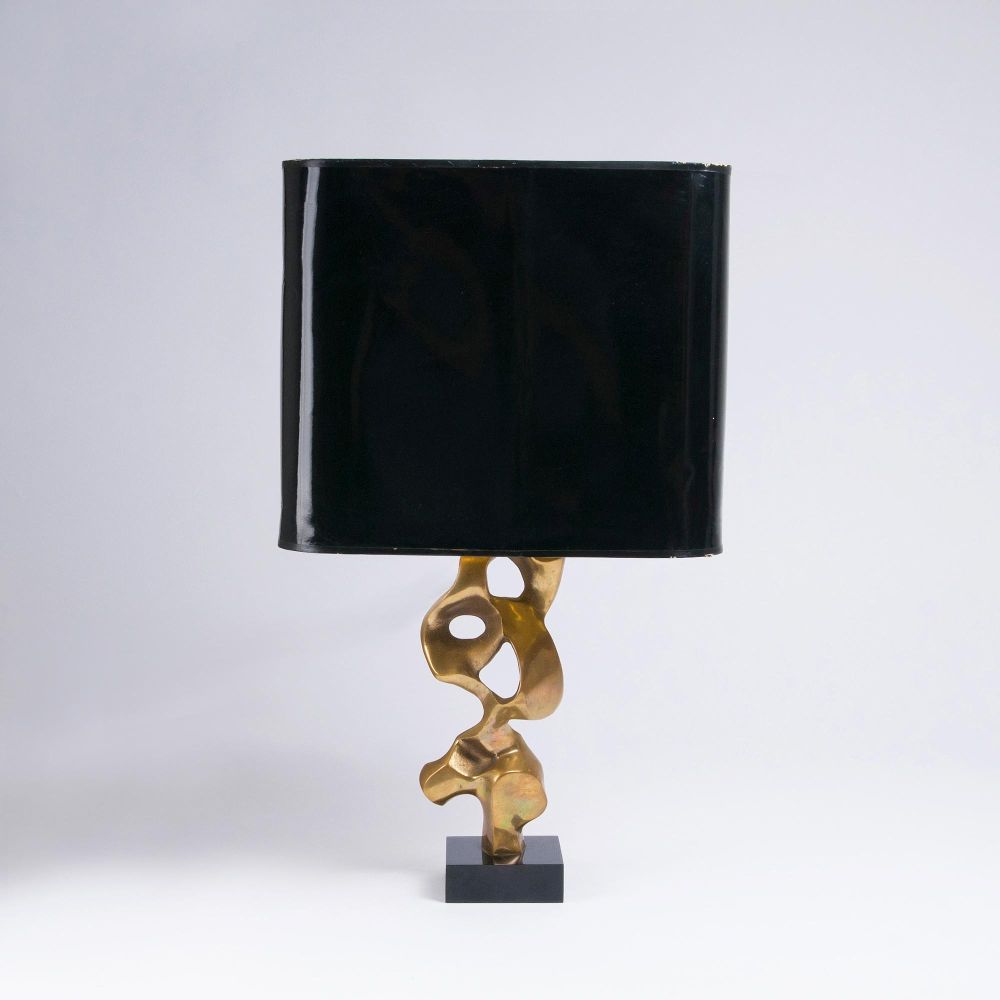 Michel Jaubert active in France, 2nd half 20th cent.
A Sculptural Table Lamp
---
Lot-No. 489 | Proceeds: 1.300,00 €
France, 1970s. Shaft made of an abstract, partly polished bronze sculpture, sign. 'M Jaubert'. Original black laquered shade (damaged), black laquered plinth (min. chipped). Electrified. H. 60 cm. - French sculptor and designer.