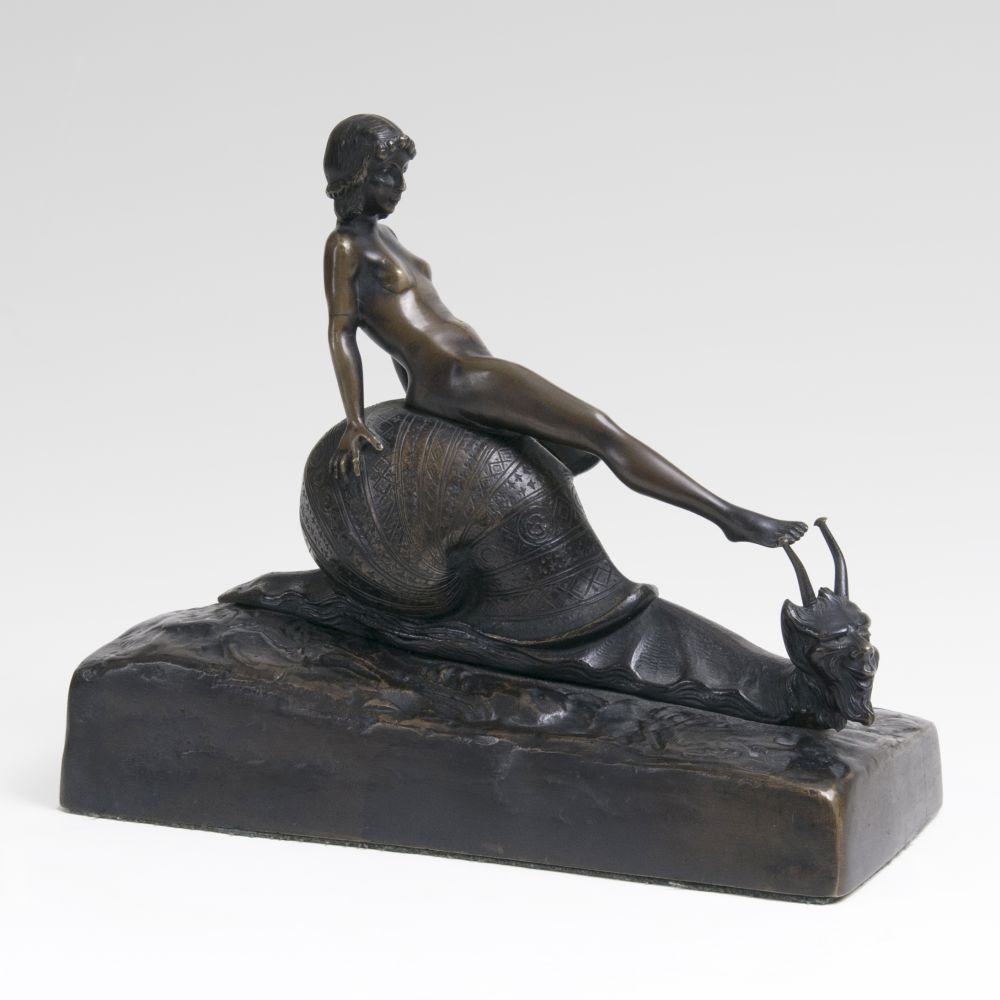 Lot-Nr. 317 | E. Wörner active in Berlin, early 20th cent.
---
A Figure 'Female Nude riding a Worm' | Result 1.500 €
Around 1900. Bronze with browngreen patina. Young female nude riding on the back of an old leering faun disguised as worm. Sign. to the long side of the plinth 'E. Wörner. Berlin.' H. 18 cm, l. 20 cm. - Sculptor in Berlin.