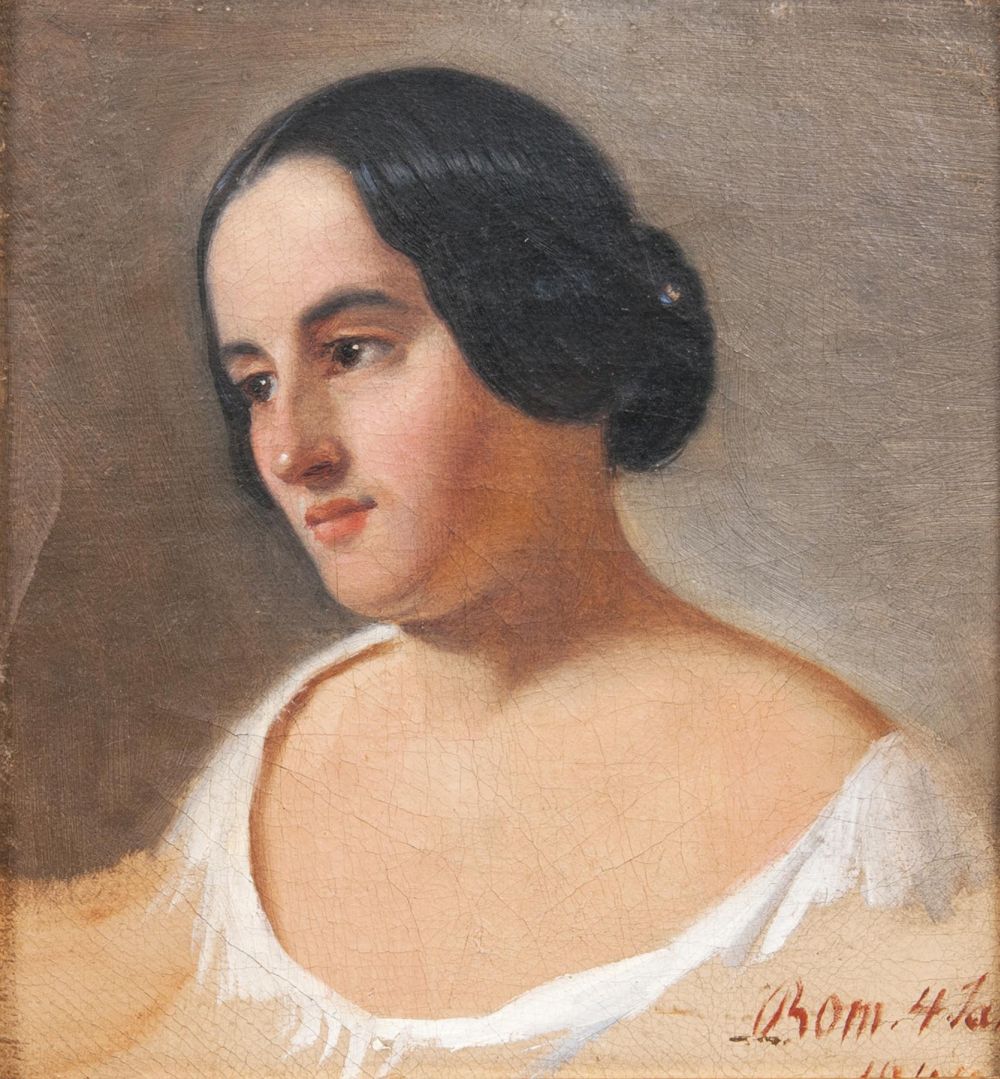 Lot-Nr. 52 | Vilhelm Marstrand (Kopenhagen 1810 - Kopenhagen 1873), attr.
---
A Roman Woman | Reserveprice 500 €
Oil/canvas/cardboard, 14 x 12,5 cm, lo. ri. dat. Rom 4. Jan. 1844. - Danish history a. portrait painter. M. studied 1826-33 under C. W. Eckersberg at the Copenhagen Academy, thereafter in Munich. With a scholarship he travelled Italy for four years before returning ot Copenhagen in 1841 a. developing into one of the leading artists of his time. He was elected head of the Copenhagen academy for two times. Mus.: Copenhagen a. others. Lit.: Thieme-Becker, Weilbach a. others.