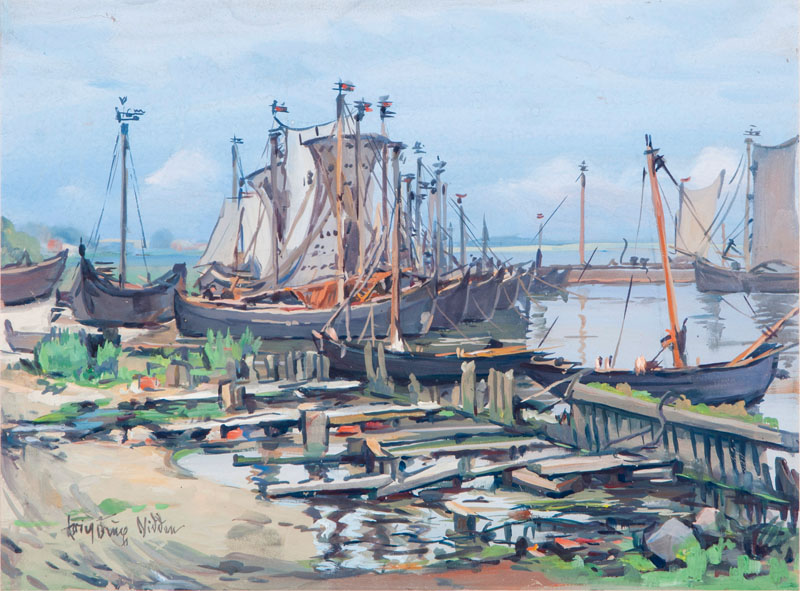 Lot-Nr. 82 | Erich Duggen (Schleswig 1910 - Heide 1989), attr.
---
Boats in Nida | Result 400 €
Gouache, 34,5 x 45,5 cm, lo. le. indistinctly sign. as well as inscribed 'Nidden', on the reverse inscribed 'Hafen von Nidden Kurische Nehrung', matted a. framed under glass, uninspected out of frame. - German landscape painter. D. studied at the Kiel art school a. 1928-33 at the Berlin art school. 1933/34 he worked in Nida a. settled in Kiel thereafter. In 1946 he moved to St. Peter Ording.