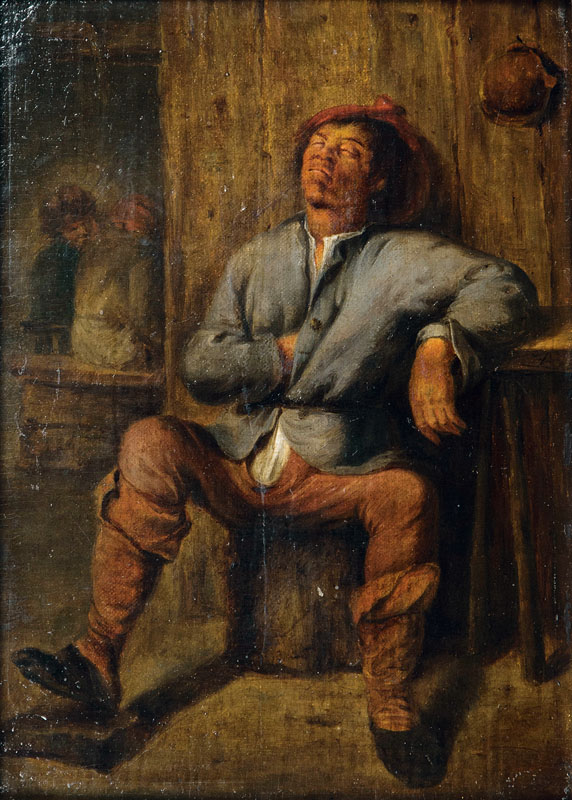 Lot-Nr. 3 | Adriaen Brouwer (Oudenaarde 1605 - Antwerpen vor 1638), attr.
---
A Boor asleep | Result 4.100 €
Oil/canvas/wood, 28,5 x 20,5 cm, middle ri. monogr. AB, on the reverse four collector's seals, one of Kur-Württemberg with the inscription 'Gaisberg', one of Kurpfalz, one with the initials CNB, min. rest. - Flemish painter a. draughtsman. Little is known about B.'s training; in 1626/27 he was in Amsterdam a. Haarlem, in 1631 he joined the Antwerp's St. Luke's guild. He is testified in Antwerp several times, mostly for his debts. B. began painting colourful figures a. soon specialized in moralizing genre scenes, mostly in inns. In his later works he concentrated on the landscape, reducing figures to staffage.