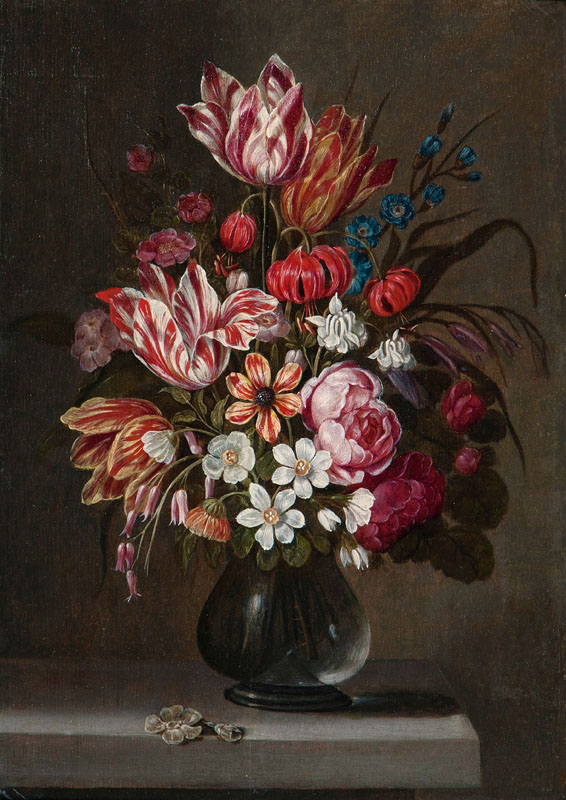 Monogrammist J. F. active in Utrecht 1. half 17th cent.
Flowers in a Glass Vase
---
Lot-No. 18 | Proceeds: 12.400,00 €
Oil/wood, 43 x 31,5 cm, some rest. - This unsigned painting was identified as work of the Monogrammist J. F. by Fred Meijer from the RKD in The Hague. - Provenance: Leo Spik, Berlin, 9. September 1942, Lot 115, as H. Bollongier; Gallery Brod, London, before 1970, as A. Bosschaert. - The artist known only by his inititals J. F. a. active in the early 17th century painted flowers close to J. Marrel, A. Bosschaert a. H. Bollongier as to style a. quality. His works were often offered as works of those artist; only recently Dutch scientists from the leading research institute RKD in Den Haag were able to identify these paintings as an independent oeuvre of a first class artist.