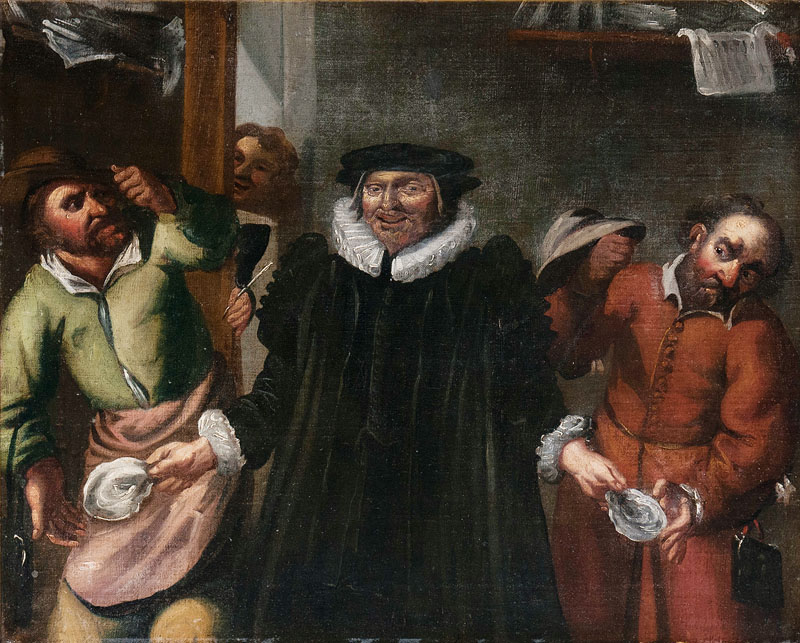 Lot-Nr. 388 | Dutch Master active probably 1st half 17th cent.
---
A Wise Judgement | Reserveprice 2.500 €
Oil/canvas, 54,5 x 64,5 cm, min. rest., relined. - It is probably one of the depictions of a proverb popular in the Netherlands. In a court trial both parties are adjudicated the same proportion - in this case half of an oyster's shell - but are nonetheless discontented.