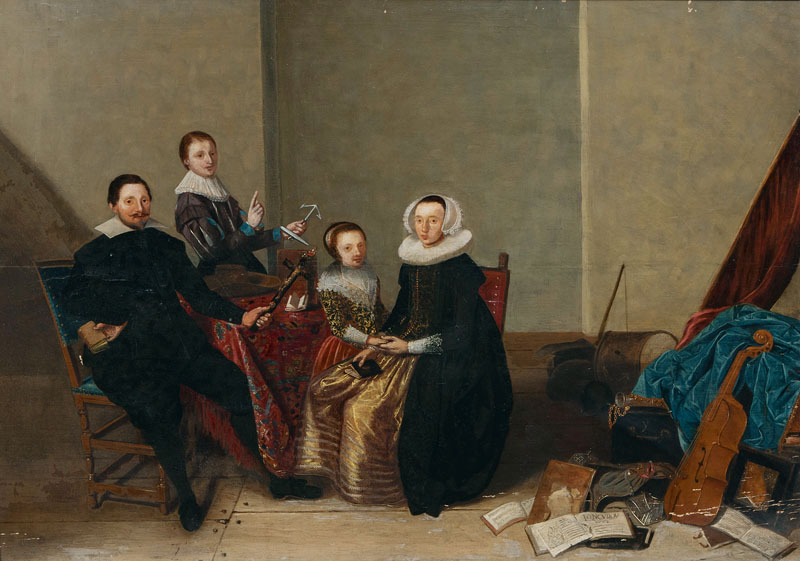 Lot-Nr. 197 | Dutch Master active mid 17th cent.
---
Portrait of a Family | Reserveprice 1.800 €
Ca. 1630/40, oil/wood, 54 x 77,5 cm, lo. ri. monogr. Y, on the reverse on seald label customs declaration, some dam. - The painting was brought from Rio de Janeiro to Naples in 1901 by Raul Regis de Oliveira, member of the Brasizilan embassy in Naples. - Crucifix and anchor, presented by father and son, are symbols of faith and hope. Love, the third of the three christian virtues, is embodied by familial harmony. The son points out to God as the donor of such virtues. The musical instrument, the suit of armour and the book as symbols of the earthly and transient rest unheeded in the corner of the painting.