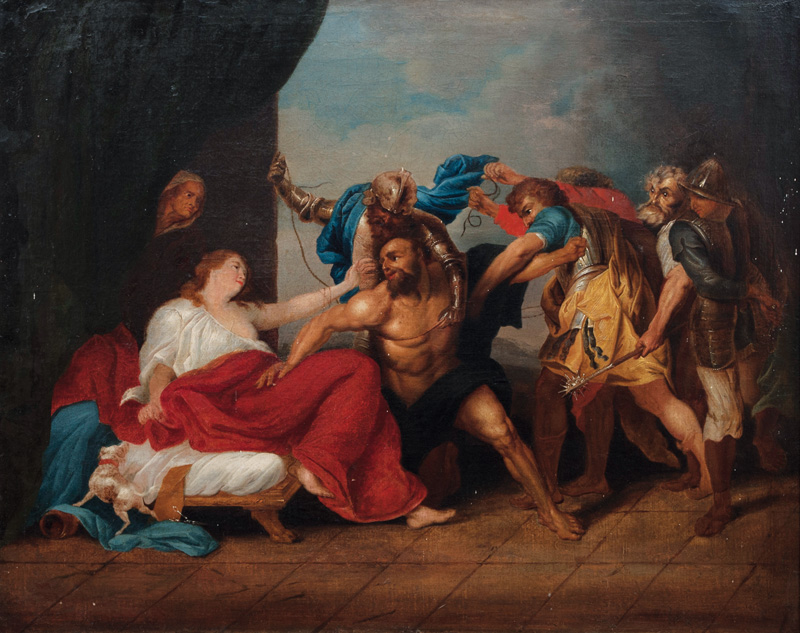 Lot-Nr. 383 | Französische Schule , late 18th cent.
---
Venus and Mars beeing separated | Reserveprice 2.500 €
Oil/canvas, 55 x 68 cm, some rest., relined. - Venus was married to Vulcan, the ugly god of fire. He caught her sleeping with Mars, the god of war. He trapped them both - according to Homer with a net - and brought them before the other gods.