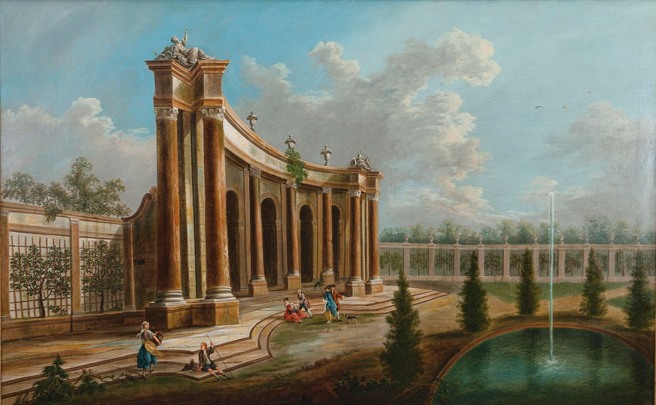 Lot-Nr. 8 | Lajoue, Jacques de Paris 1687 - Paris 1761, attr.
---
Architectural Capriccio | Reserveprice 2.000 €
Oil/canvas, 88 x 137 cm, min. craquelure, relined. - French landscape a. architecture painter a. draughtsman, son of the architect of the same name, in 1721 he became member of the academy, 1738-53 he exhibited at the Paris Salon, Madame the Pompadour was his most important patron, for her he painted an allegoric portrait of Louis XIV, he is one of the most important draughtsman of his times. - Mus.: Paris (Louvre), Versailles, Amiens, Avignon, Darmstadt. - Lit.: Thieme-Becker, Bénézit.