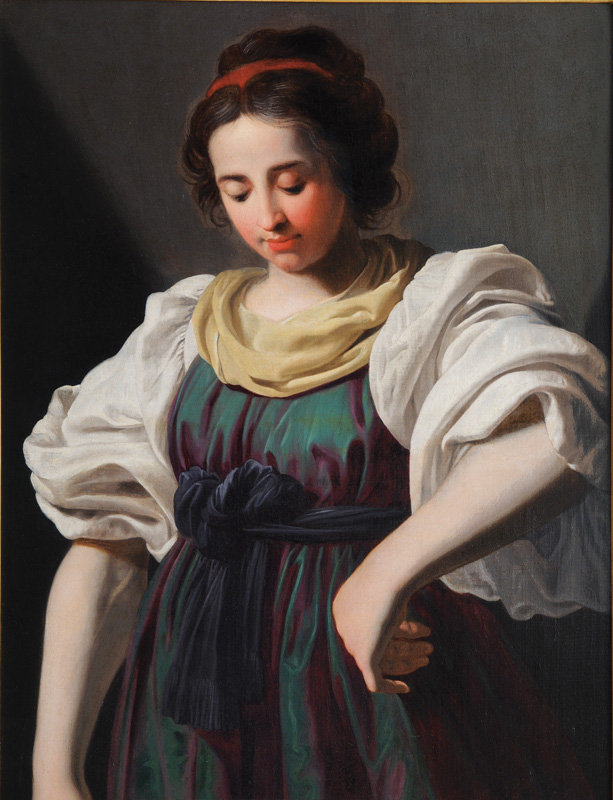 Lot-Nr. 18 | Artemisia Gentileschi (Rom 1593 - Neapel nach 1654), attr.
---
Portrait of a young Woman | Reserveprice 4.900 €
Oil/canvas, 91,5 x 71 cm, min. rest., relined. - Italian history a. figure paintress, daughter of Orazio G. who was her first teacher, in 1616 he she was as first woman admitted to the Galleria del Disegno in Florence where she met C. Allori a. G. Galileo, she worked for the court of Cosimo II, in 1623 she returned to Rome, since 1630 she maintained a flourishing workshop in Naples. The few female artists of the time constrained themselves to the genres considered inferior like still life painting, A. G. in contrast worked as history paintress. Obviously influenced by caravaggism she though developed an own lively colouring a. a distinct expression. - Mus.: Naples (Capodimonte), Florence (Uffizi, Pal. Pitti), Madrid (Prado), New York (Metrop. Mus.) a. others. - Lit.: Saur, Thieme-Becker, Bénézit a. others.