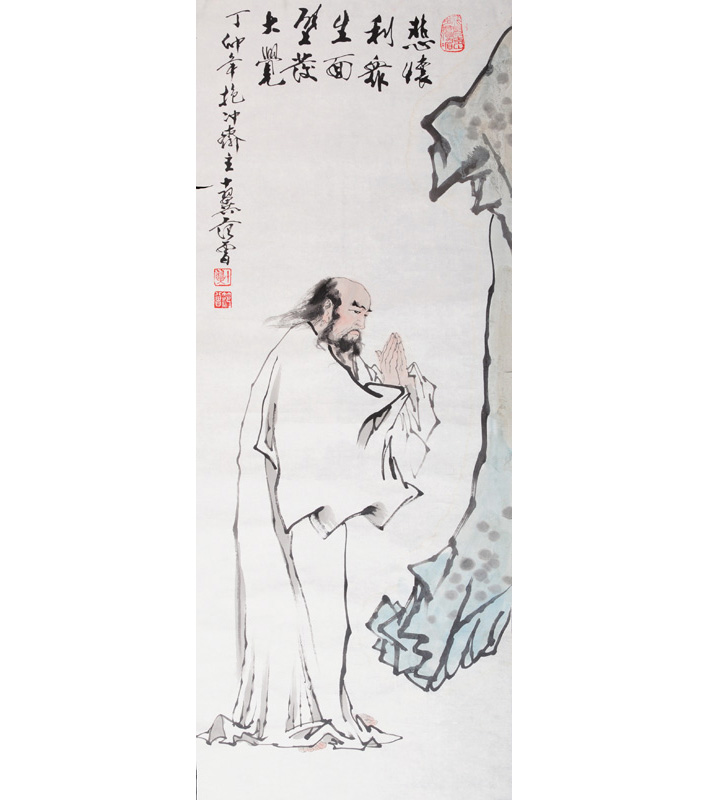 A scroll painting "Bodhidharma"
---
Lot-No. 1095 | Proceeds: 9.900,00 €
China, 1987. Delicate ink and watercolour painting on very thin rice paper. Expressive depiction of the legendary Buddhist hero. Standing figure with raised hands, the palms touching each other. Above, inscription with Chinese characters: Signature, year and artist's seals. Min. dam. 91 x 34 cm. - Prov.: A present of the artist and thence by descent.