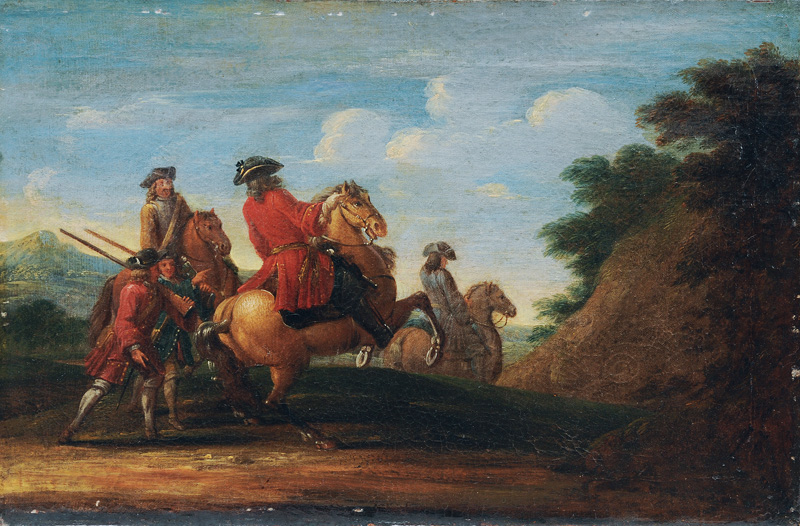 Lot-Nr. 14 | Georg Phillip Rugendas (Augsburg 1701 - Augsburg 1774), attr.
---
Officers on Horseback and Infantry | Reserveprice 600 €
Oil/canvas, 35 x 51,5 cm, rest., unframed. - Versatile history, animal a. landscape painter, son of the famous father of the same name who gave first pictorial training to his son, in 1722 he travelled to Vienna a. Venice to continue his training. - Mus.: Berlin (Kupferstichkabinett), Augsburg, Kopenhagen, München, Leipzig, Stuttgart. - Lit.: Thieme-Becker, Bénézit.