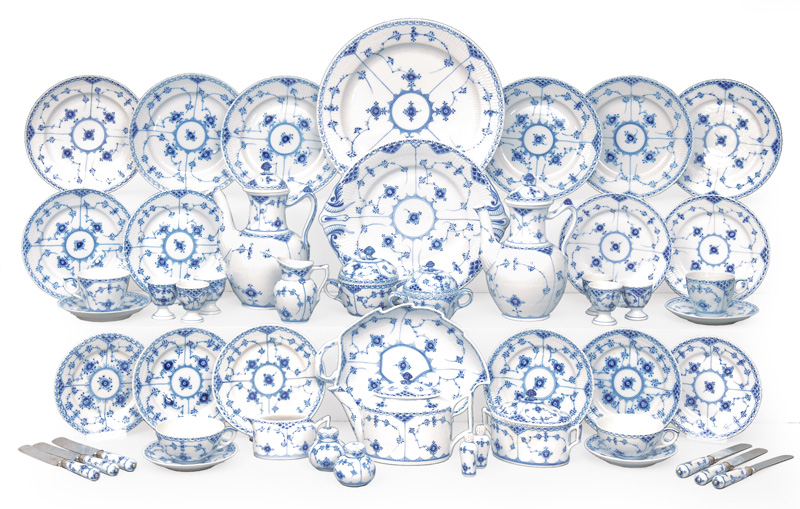 A large coffee and tea service "Blue fluted"
---
Lot-No. 519 | Proceeds: 2.700,00 €
Royal Copenhagen, 20th cent. 121 parts: 2 coffe pots, big and small sugar box, craemer, big and small milk pot, 23 coffee cups and 24 saucers (little varied), rare oval teapot with oval creamer and oval sugar box, 16 teacups and 10 saucers (little varied), 12 egg cups, 12 plates (Diam. 22,5 cm), 9 plates (Diam. 19,5 cm), 7 plates (Diam. 17 cm), 7 plates (Diam. 16 cm), cake plate, cake dish, hug dish, a pair of candlesticks, shell-shaped bowl, leaf-shaped bowl, basket with silver mounting, footed bowl, small footed bowl, chokolade pot, 6 small and 3 big knifes, matchstick holder, salt and pepper cellar, 2 salt cellar, pot cover, plate. Marked, partly with incision lines. Min. chips.