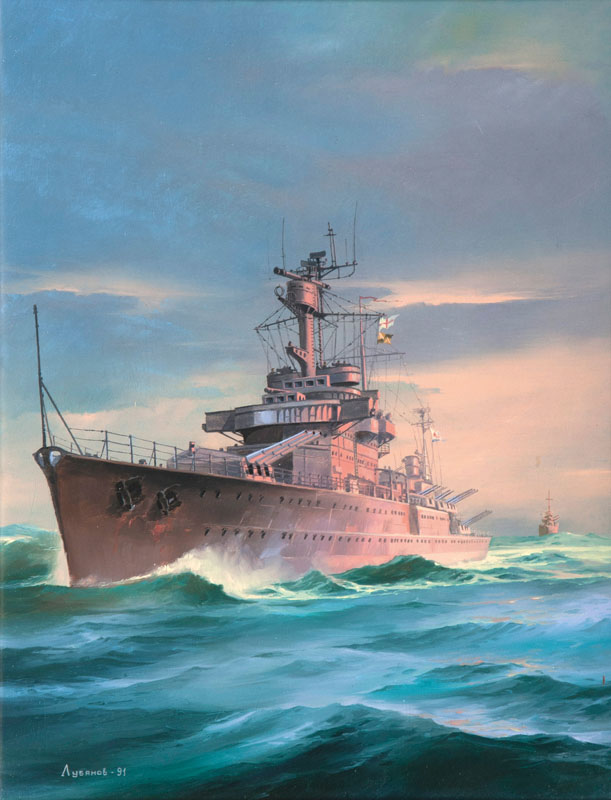 Lot-Nr. 149 | Lubjanov active 2nd half 20th cent.
---
The Admiral Makarov | Reserveprice 400 €
Oil/cardboard, 39 x 31 cm, lo. le cyrillic sign. a. dat. Lubjanow 91, framed under glass, uninspected out of frame. - The German Man-o-War Nürnberg was given to the Sowjets in 1945 and used as flag ship of the Baltic fleet under the name Admiral Makarov. - Russian marine painter.