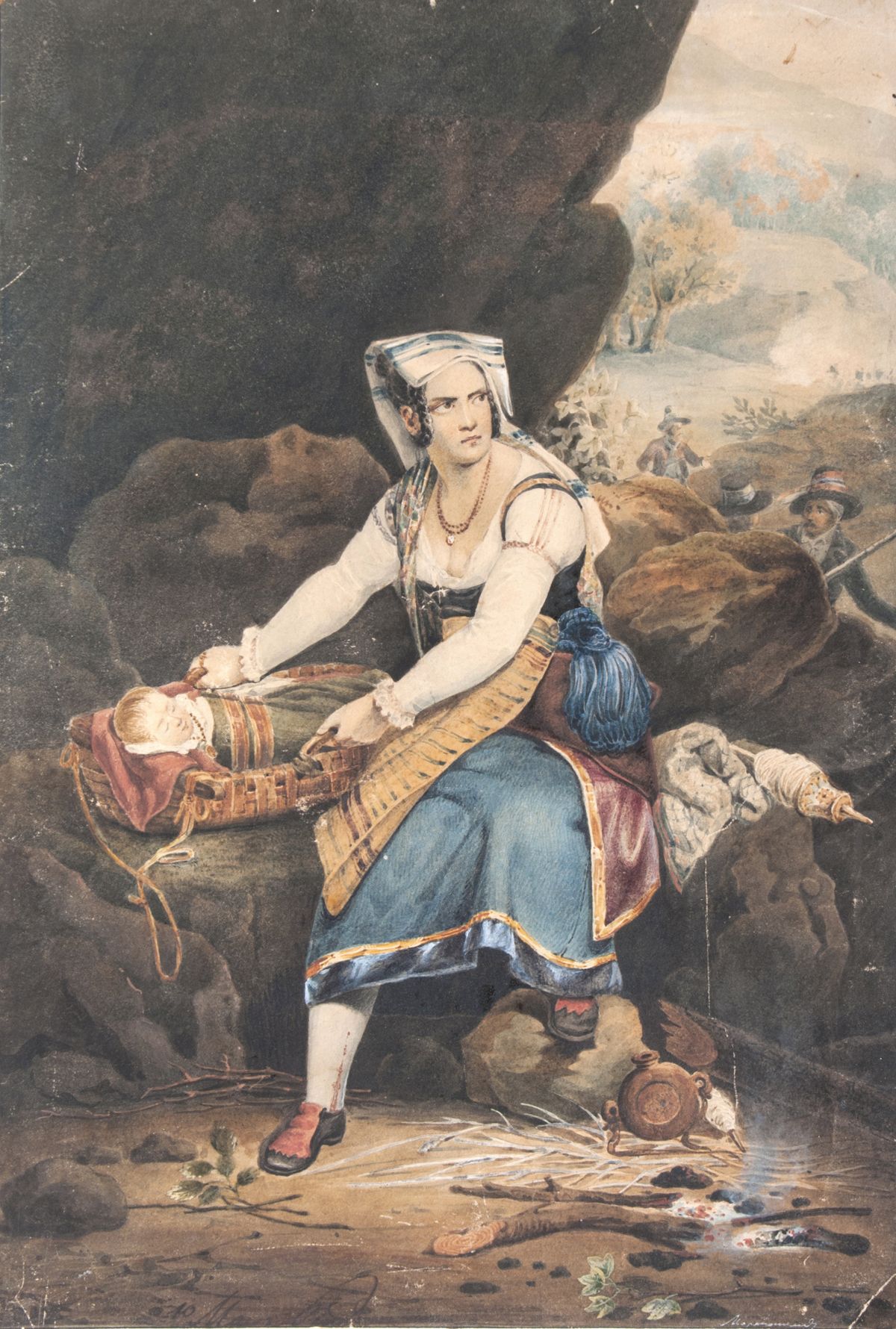 Lot-Nr. 9 | Russian Artist active in Italy 2nd half 19th cent.
---
The Brigand's Family | Reserveprice 800 €
Gouache, 32 x 22 cm, lo. le. as well as lo. ri. indistinctly cyrillic inscribed, min. dam. - The young mother is wearing the typical dress of the South Italian highwaymen; in the background the men are returning from 'work'. The painting adresses a romantic longing of the bourgeoise audience for a more authentic and thrilling lifestyle beyond restrictive civil conventions. It's an early form of the dream of the dropout, still alive today.