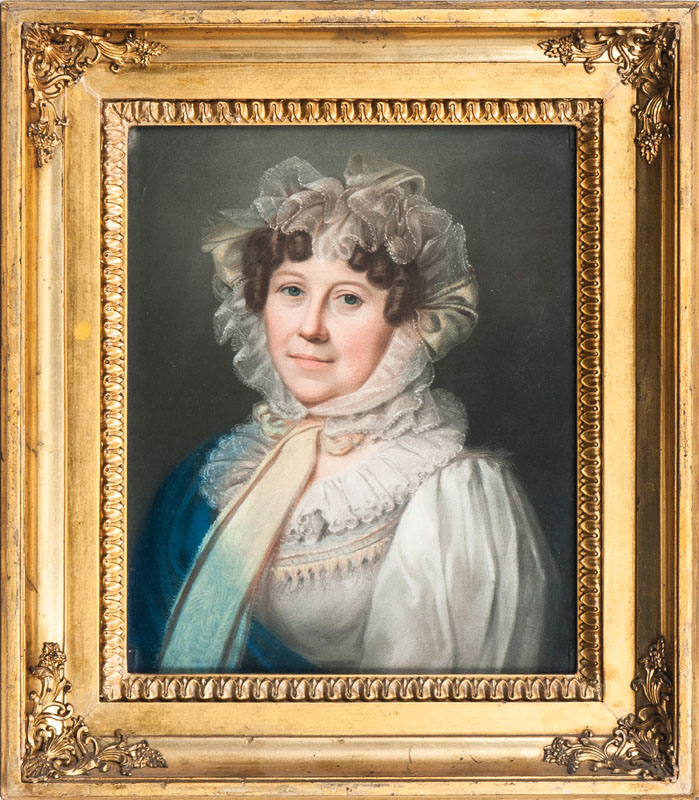 Lot-Nr. 13 | F. Wagener active mid 19th cent.
---
Portrait of Frédéric Barez and his Wife Jeann, née Kraegelins | Reserveprice 300 €
Pastels, 26,5 x 21,5 cm, on the backing cardboard of one painting inscribed 'Gemalt von F. Wagener in Berlin 1850', framed under glass, uninspected out of frame. - Portrait painter in Berlin.