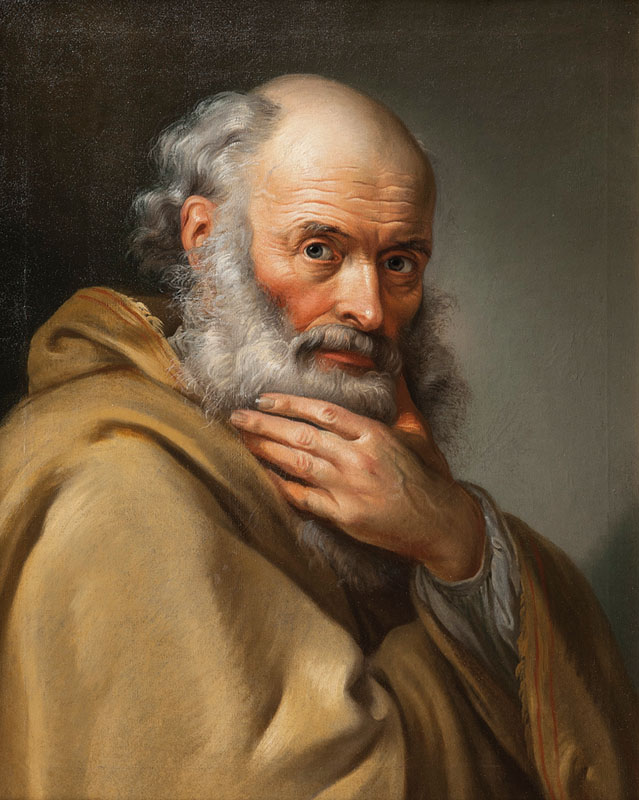 Lot-Nr. 21 | Suvée, Joseph Benoit Brügge 1743 - Rom 1807, attr.
---
Portrait of a Gentleman | Reserveprice 1.200 €
Oil/canvas, 65 x 54 cm, min. rest., doubl. - Flemish portrait a. history painter, pupil of M. de Visch as well as of J.-J. Bachelier in Paris, in 1771 he won the Prix de Rome a. lived in that city until 1778, in 1792 he became director of the Académie de France in Rome. - Mus.: Paris (Louvre), Brussels, Bruges, Versailles a. others. - Lit.: Thieme-Becker, Bénézit.