List of Artists → Gerard Dou
Gerard Dou (Leiden 1613 - Leiden 1675, school/follower) - Artist
---
D. was one of the most important masters of Dutch painting of the 17th century and main master of the detailed and in virtuoso materiality executed 'Leiden fine painting'. After initial training with his father, he studied in Rembrandt's workshop. In 1648 he was one of the co-founders of the Leiden Guild of St. Luke. His works were among the most expensive of their time. Mus.: Paris (Louvre), London (Nat. Gall.), Amsterdam (Rijksmus.) Lit.: AKL, Thieme-Becker.
---
From past auctions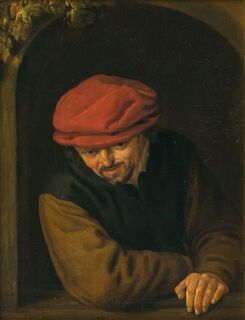 Gerard Dou (Leiden 1613 - Leiden 1675), school/follower
Proceeds : 2.500 €
Artists in out catalog archive
You would like to buy a work by Gerard Dou?
You would like to sell a work by Gerard Dou?