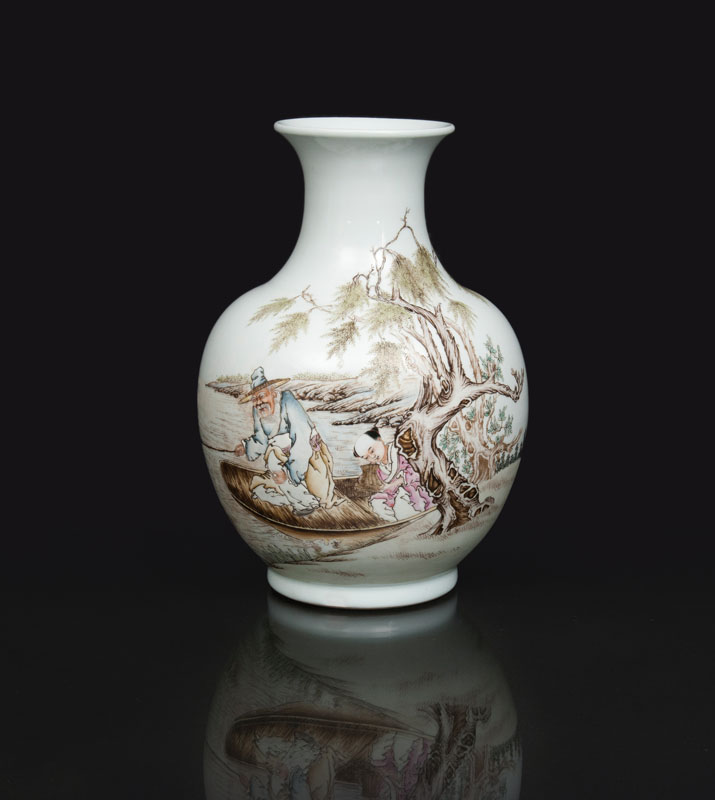 Qi WANG (1884 - 1937), attr.
---
A bellied vase with fisherman | Hammer €
China, 20th cent. (Republic period). Porcelain with polychrome painting. At the front a large motif of a fishing old man with his servant in a small boat. Verso with large inscription and artist's seal. Eight-character manufactory mark ('Jiangxi Ciye Gongsi chupin'). Min. chip to the ring stand. H. 35 cm.Chinese porcelain painter and outstanding example of Fencai painting of the Republic Period, member of the artist's group 'Eight Friends of Zhushan' (珠山八友), especially famous for his fine figural depictions.