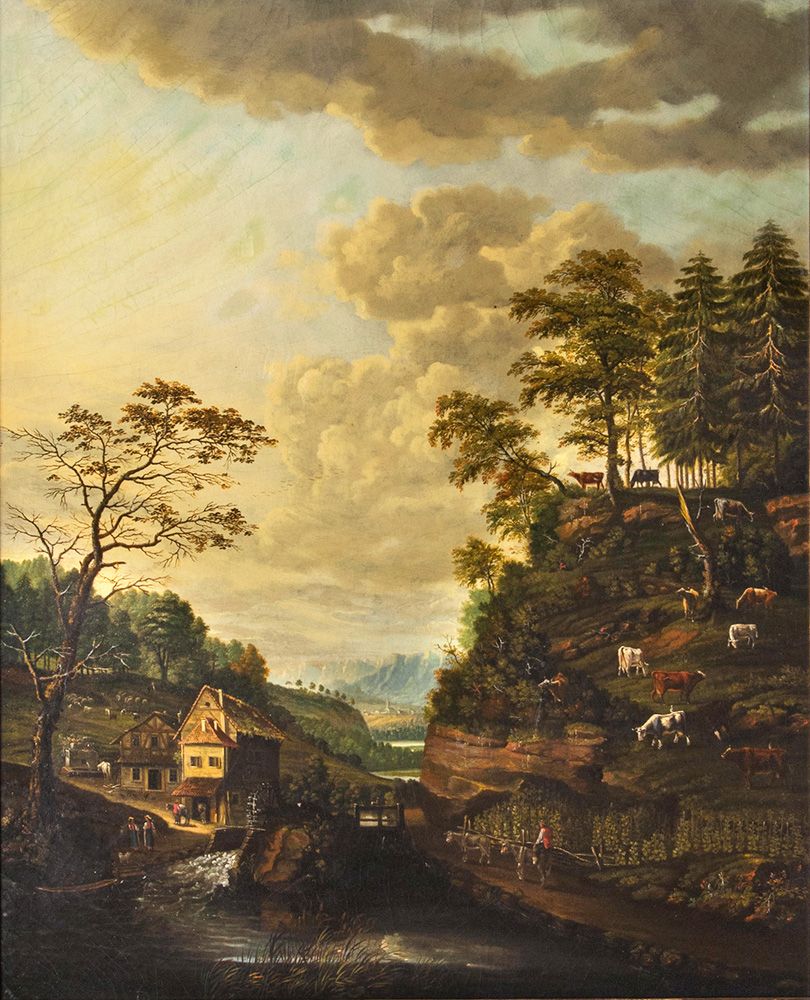 Johann Friedrich Seupel active 2nd half 18th cent.
Landscape with Water Mill
---
Lot-No. 364 | Proceeds: 1.600,00 €
Oil/canvas, 78 x 65 cm, on the reverse sign. J. F. Seupel pinx., min. rest. - Animal and hunting painter. S. studied at the Berlin academy. He worked in St. Petersburg where he became member of the academy in 1785. Lit.: Thieme-Becker.