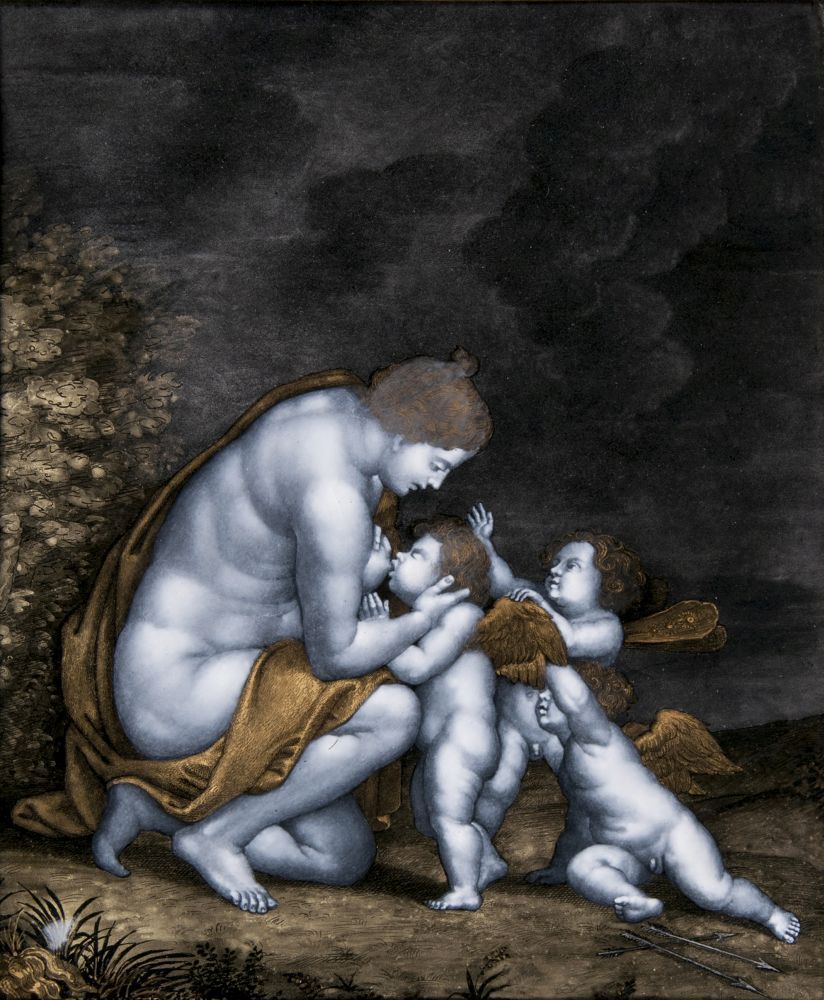 Léon Lannier (Paris), active 2nd half 19th cent.
A Limoges Plaque 'Allegory of Charity'
---
Lot-No. 700 | Proceeds: 500,00 €
Dat. 1879. Polychrome enamel with gold, on copper. Allegory of the caring love in the shape of Venus breastfeeding her son Cupid, accompanied by 2 other cupids. At lower left sign. and dated 'L. LANNIER 1879'. Plaque: 21 x 17,5 cm, frame with root wood veneer: 45 x 40 cm. - French enamel painter, specialized in the depictions of religious or ecclesiologial topics, studied under M.A. Edouard, exhibited at the Salon in Paris from 1876. Lit.: Bénézit 8,p. 435.