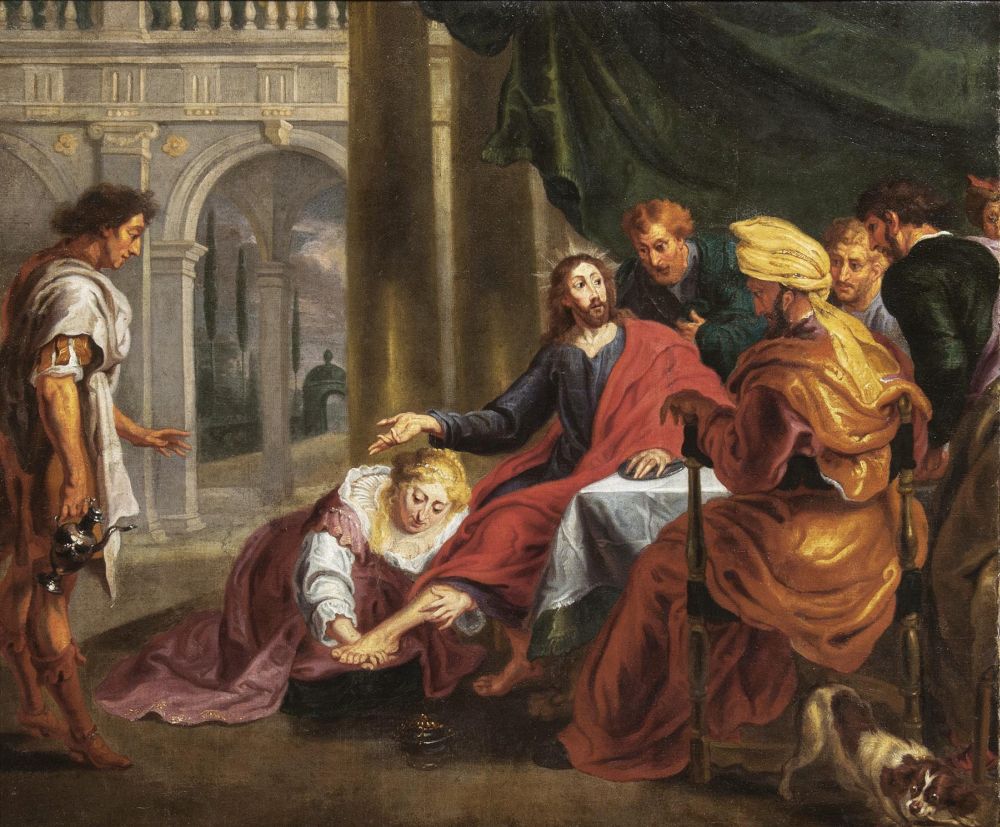 Lot-Nr. 10 | Flemish Master active mid 17th cent.
---
Magdalen Washing Christ's Feet | Reserveprice 4.500 €
Oil/canvas, 102,5 x 117 cm, some rest., relined. - A woman, introduced as 'sinner', washed Jesus' feet during a banquet which caused Jesus to teach on the forgiveness of sins. - The prominent noses, the rosy-cheeked lively faces and the fair hairs point o an artist from the Rubens circle, whose very distinctive style is characterized by slender bodies, narrow faces and very large eyes.