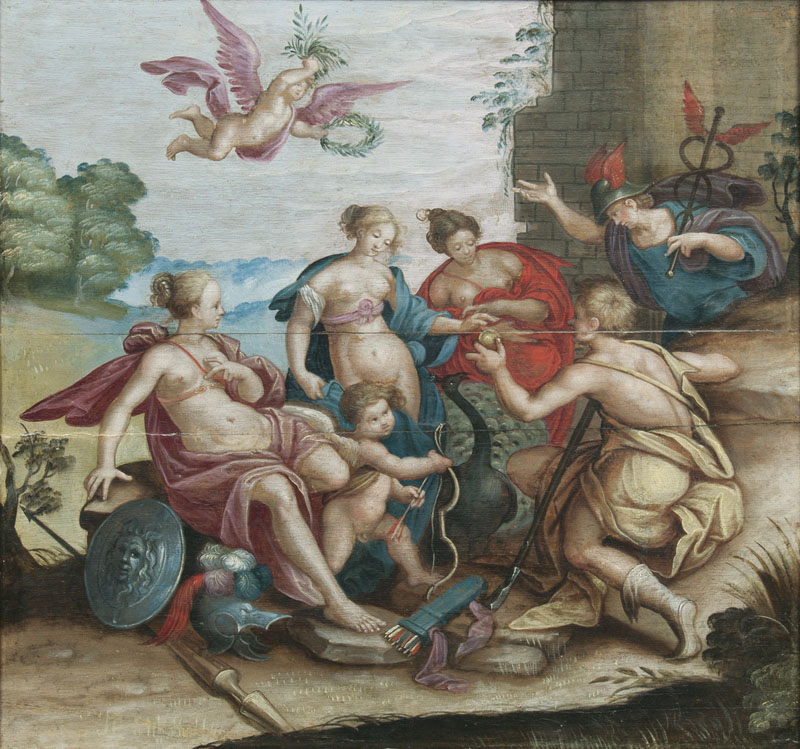 Lot-Nr. 10 | Flemish Master active early 17th cent.
---
Judgement of Paris | Proceeds 1.900 €
Oil/wood, 54,5 x 53 cm, inconspicuous signs of age. - The same group of figures is found in a landscape painting of Hendrick de Clerck (1570-1629) as well as in a painting attributed to Hans von Aachen (1552-1615) in the National Museum in Stockholm.