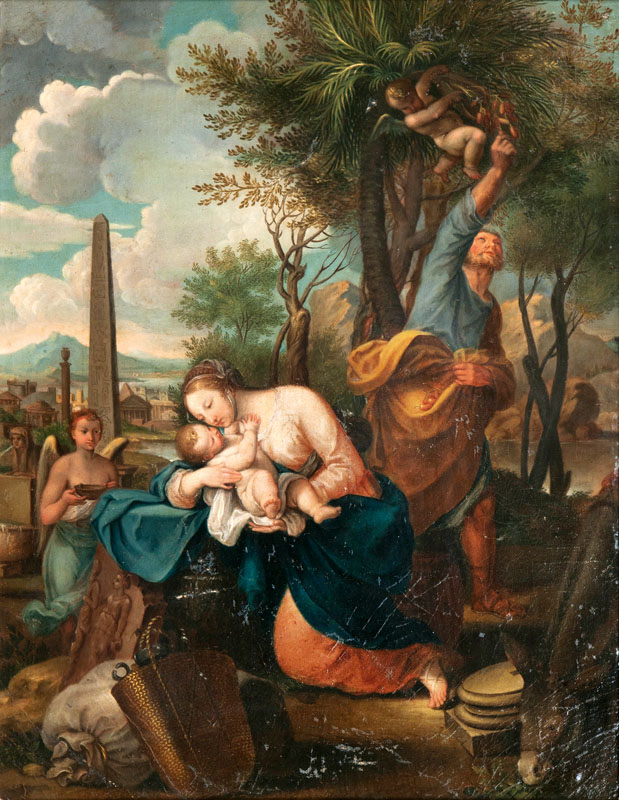 Lot-Nr. 6 | Italian Master active mid 17th cent.
---
Rest on the Flight into Egypt | Reserveprice 5.000 €
Oil/canvas/wood, 49 x 38,5 cm, min. craquelure, min. rest., cradled. - We are grateful to Prof. Herwarth Röttgen for his kind assistance. - The painting variegates a successful composition of Giuseppe Cesari. The figure of Joseph with the head seen from below shows that the artist was able to master even the most difficult pictorial challenges. - Provenance: Oskar and Ilse Mulert trust.