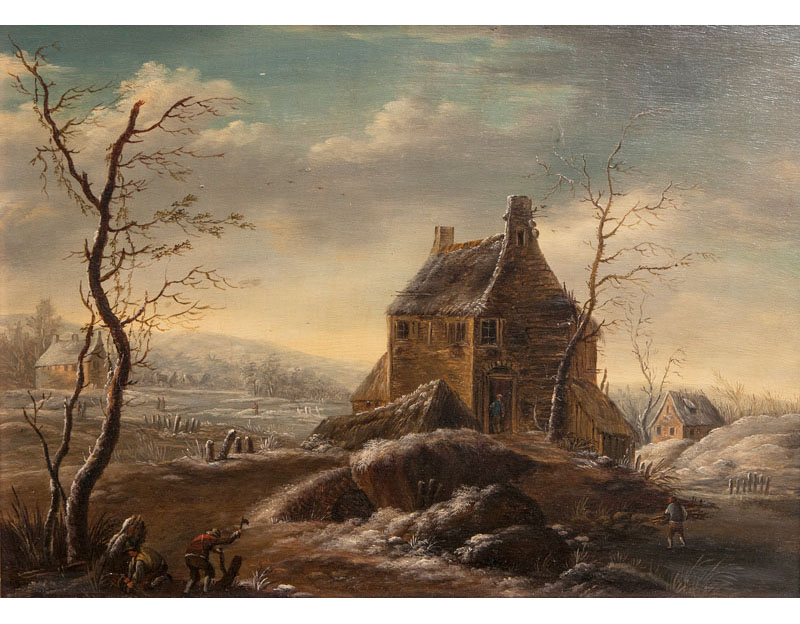 Lot-Nr. 3 | Salomon Rombouts (Haarlem um 1650 - Florenz vor 1702), attr.
---
Winterlandscape | Result 1.100 €
Oil/wood, 22,5 x 31 cm, on the reverse inscribed 'Im Römer 8' as well as collector's seal. - Dutch landscape painter, son of Gillis R. He was member of the Haarlem St. Luke's guild a. worked in that town until at least 1678; no later than 1690 he was in Florence. He did not only collaborate with his father but also painted figures for other landscape painters.