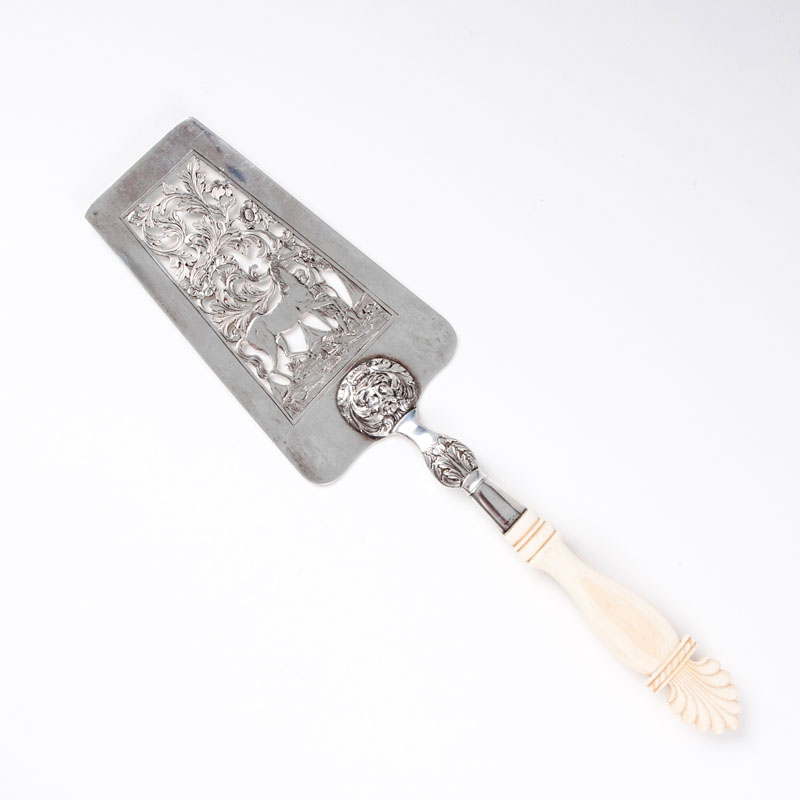 Lot-Nr. 272 | Friedrich Wilhelm Torno Lüneburg, 19th cent.
---
A Biedermeier pastry server | Result 300 €
Lüneburg, around 1840. Silver, stamped, assay mark, 12 Lot, MM.: 'Torno' for Friedrich Wilhelm Torno, 'Ältermannzeichen' E. Carved ivory handle. Detailed decoration with knight and horse underneath scroll ornament. L. 31 cm, weight c. 110 g.