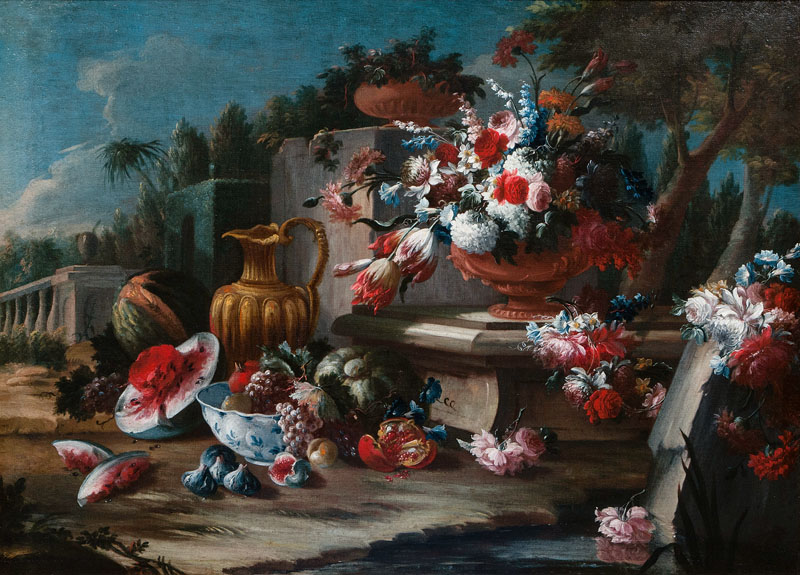 Lot-Nr. 8 | Francesco Lavagna active early 18th cent.
---
Still Life in a Park | Result 6.800 €
Ca. 1730, oil/canvas, 75,5 x 104 cm, min. rest., relined. - Expertise: Alberto Cottino, Turin. - Neapolitan flower a. still life painter. Little is known about the artist, his teacher was possibly Gasparo Lopez. Judged by name a. pictorial style L. was a relative of Giuseppe Lavagna (1684-1724), with whom he possibly collaborated in decorating mansions a. palazzi of the nobility.