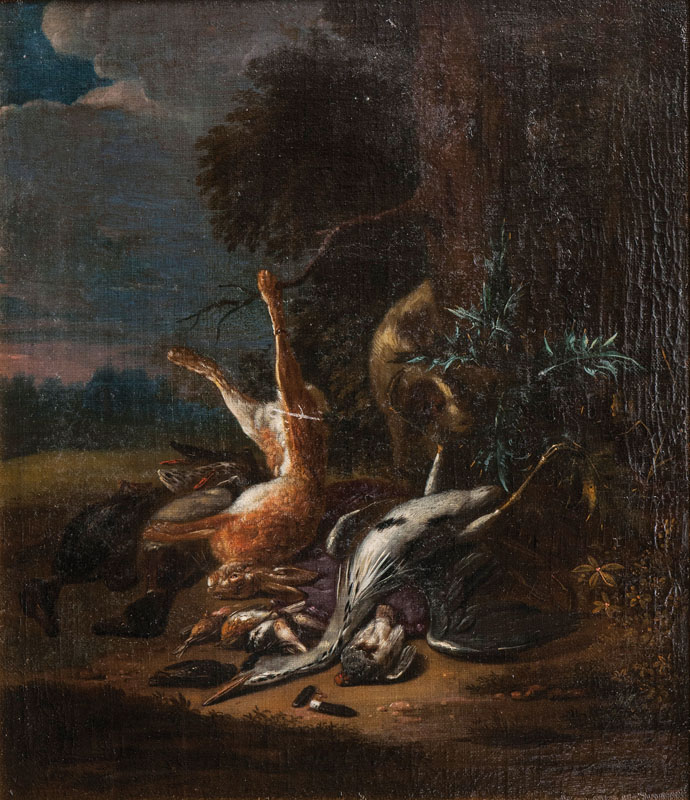 Lot-Nr. 386 | Adrian de Gryeff (Antwerpen um 1670 - Brüssel 1715), attr.
---
Hunting Still Life with Heron and Hare | Reserveprice 2.400 €
Oil/canvas, 45 x 38,5 cm, min. rest., relined. - Flemish hunting a. still life painter, son of the still life painter J. de Claeuw. In 1687 he became master in Ghent, in 1694 in Brussels a. in 1699 in Antwerp. He specialized in small-size still lifes with prey a. dogs, but also with flowers a. vegetables. - Mus.: St. Petersburg (Hermitage), Paris (Louvre), New York (Metrop. Mus.), Amsterdam, Moscow a. others. - Lit.: Thieme-Becker, Bernt.